Staunton Asylum.
11
people have signed this petition.
Add your name now!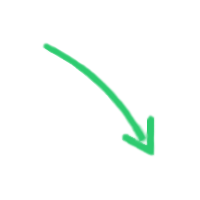 11

people

have signed.

Add your voice!
Maxine K.
signed just now
Adam B.
signed just now
Buildings have heartbeats.
And no not just the heartbeats of the people that may live inside.
Old, abandonded buildings still have heartbeats.
They're just like people.
They may be falling apart, they may be dead inside,
but they're still alive.
They can be brought back to their full potential.
They can be built into something better, something more beautiful
than what they were before.
They have stories just like people,
We just have to take the time to listen.
We don't tear down someone because they're old do we?
We don't go and cause damage to someone who's a little beaten up do we?
No.
We work and work on them until they're improved.
So why tear down something so beautiful?
Why tear down something that has been around for so long?
Why ignore the fact that inside those doors there are lives among those walls?
You can hear the heartbeats if you stop and listen long enough, open your ears.
If you open your eyes you can see the lives and all the people that stood inside.
And once again like people maybe it will take a whle to open up,
But you don't give up on them completely.
Give them time.
Coax them and do your best to make them shine
when they feel dull.
Don't take away something old for something new.
Malls are everywhere. Shopping centers are everywhere.
What's not everywhere are buildings that can tell you
a story without speaking a word. What's not everywhere
are places that you can step inside and transport to a different time,
places that can make you feel things besides broke.
Don't tear down broken for something new.
Don't tear down the walls that once heard the secrets of people,
the floors that were once walked upon by families.
We need to save this building. We don't need more crowded malls.
We need more buildings like this. Buildings that have been left for
nothing, but kept around because of its history. We don't need
more shopping. We need more thinking. Allow people to step into
the past and become someone else. This building isn't worn down,
isn't ugly. It's beautiful. It holds tragedy, but with tragedy comes something
beautiful.
If we can look past what some people may thhink or say about places
like this and open our eyesd and see the beauty in it this world could be a better place.
It can teach us what we didn't learn in school, can teach our future generations.
It's not just a building. It's full of memories, lives, lessons, mistakes. We can learn
from it. Please don't let this building be torn down for more over crowded, people
infested buildings. Don't let the lives die, don't let the memories fade. Keep this
building up. It's important to me. Buildings like this are a passion for me and I would
hate to see something so beautiful be taken away before others can acknowledge
and appreciate the beauty and the love behind it.
The past may not be beautiful to some, but what the walls hold are.
Step inside the past and become someone else. Live their lives just
for a moment.
This means so much to try and save this building.
Don't destory the nature around it and put in parking lots.
Don't let cars drive over the ground and cover the footsteps of the past.
Don't let those walls come down.
Don't let the life stop.
Don't let this buildings heartbeat stop.