The State of Our Union: Young Americans Respond
65
people have signed this petition.
Add your name now!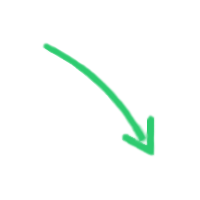 65

people

have signed.

Add your voice!
Maxine K.
signed just now
Adam B.
signed just now
THE STATE OF OUR UNION Young Americans Respond To The President's Claims On Wednesday, February 2, 2005, President George W. Bush delivered his annual State of the Union address. Perhaps at no other time during his presidency have we young Americans been faced with such a concentrated dose of dishonest rhetoric on the issues that truly affect our lives. Specifically: I. Privatization of Social Security President Bush did not mention that his plan to allow current workers to privately invest part of their social security money while continuing to pay social security benefits to current retirees creates a $2 trillion gap. The only solution is to either to reduce the eventual benefits of young Americans or to borrow huge amounts of money, driving up the deficit. In the end, young Americans will foot the bill for President Bush's fix of an unbroken system. And we won't have guaranteed retirement money to comfort us: only consistently successful stock market investing over the course of our entire lives will provide the money Social Security once guaranteed. The amount our current system will fall short over the next several decades is equal to one-fifth of what the Bush administration gave up in tax cuts for the wealthy. President Clinton put aside $2.5 trillion dollars to deal with any Social Security problems; in 2000 President Bush pledged never to touch it. By the end of the first two years of his administration, it was gone. President Bush has manufactured a crisis that WE will pay for. II. Inadequate Support of Higher Education Pell grants are federal grants for low-income people trying to get to college. President Bush now proposes an increase of up to $1,000 in the maximum grant for Pell recipients who take challenging high school coursework. But President Bush does not mention that this would affect less than 1 percent of all Pell recipients. Nor does he mention that this is a drastic reversal of course: President Bush has actually frozen or cut the maximum Pell grant for the past three years! In December of this year alone, the Department of Education cut some 90,000 students from the rolls of recipients and reduced the grants of 1.3 million students by two-thirds. III. Irresponsible Spending We will have spent over $151 billion on the Iraq war through this year. That $151 billion could have COMPLETELY funded public college tuition AND room & board for EVERY COLLEGE STUDENT in the country—with $22 million left over. According to the Congressional Budget Office, the public debt will grow to nearly $6 trillion by 2009, thanks to Bush's policies. That means that in four years, the government will have taken the balanced budget of the Clinton administration and spent $6 trillion more than it will have taken in. Young people will be paying for this deficit, with increased taxes and reduced governmental services, for years to come. We, the young citizens of the United States, are tired of our interests being compromised by this administration; we are tired of our future being placed in jeopardy by short sighted policies; we stand against privatization of Social Security and this administration's poor record on education and spending. We stand against them because if we do not, we will pay the price. Sincerely, The Undersigned This petition will be sent to key members of the House and Senate. Help us make a statement!
Sponsor
New Deal Magazine, the nation\'s first intercollegiate progressive publication, stands for engaging young Americans in the pressing political issues of our day. We feature original online content from students around the nation.
Links
http://www.newdealmagazine.com New Deal Magazine, the nation\'s finest intercollegiate publication. http://www.thereisnocrisis.com See why Social Security is NOT in trouble! http://www.ssa.gov/pressoffice/factsheets/young.htm Check out how Social Security might have already helped you! http://www.prospect.org/web/page.wwsection=root&name=Social+Security Read up on why America needs Social Security!