Statement petition for the 17th October 2013 for Richard Taylor
84
signers.
Add your name now!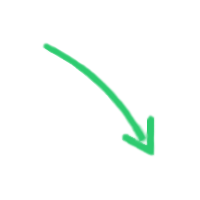 84

signers.

Almost there!

Add your voice!
Maxine K.
signed just now
Adam B.
signed just now
On 17th October the staff held a social in Blue Bar as a private event, I along with Richard Alderson are being held accountable for what went on!
I need to gather evidence to present to the hearing to help me with my/our case. I believe 83 of you attended.
I need you to sign if you attended and you feel that the statement below is true.
At no time were any of you on duty and you were invited as individuals and not through official WORK groups
That at no time were you initiated into a group/team.
That at no time was alcohol forced upon you.
That displayed on your groups were statements that there would be no pier pressure and soft drinks are available.
When you went outside for the boat race I gave a full brief about walking down to the bottom of the steps and not running. Also you would be released when I considered it safe for you to collect your drink.
As part of the brief you were given the option to sit out or have soft drinks.
Confirm that Toby Cunningham heard the full brief and took a bow and did nothing to stop it.
At no time did anybody that attended the social get pulled up by security, door staff or any Senior Manager for Ludde behaviour or any public order offences.
And at NO TIME did you feel that your HEALTHY AND SAFTEY WAS IN DANGER as quoted in our disciplinary hearing paperwork. And again to confirm that there was a full brief before the start of the event.
# You are not obliged to sign this form and if you feel strongly that this Statement is false.