Statement of African Diaspora Unity in Massachusetts "The BlackLOVE COLLECTIVE"
13
people have signed this petition.
Add your name now!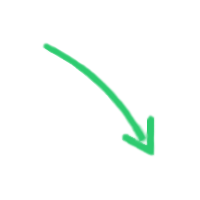 13

people

have signed.

Add your voice!
Maxine K.
signed just now
Adam B.
signed just now
We the undersigned, a collective of African-Americans and African-descended immigrants to this country, stand together in unity.
Today, March 5th, is a triggering date for many members in our community nationwide. President Trump's arbitrary deadline to Congress to find a permanent solution for Deferred Action for Childhood Arrivals Program (DACA) has failed. The immigration framework that he has put forth is a clear indication that his immigration policies are based on xenophobia and racism. Under his leadership, ICE and other law enforcement agencies have been given license to round up undocumented immigrants and expedite the process for those being detained. There has been a mass increase in deportation of black immigrants. Everyday communities and families are being torn apart.
We absolutely stand in solidarity with our Latino and Asian immigrant communities and we must prioritize the voices of Black immigrants that have been overlooked and as a result invisibilized by the mainstream, on this issue. We will not allow this long-standing tactic used by our government (or the system) to divide us any longer. Many of our brothers and sisters have already been targeted by ICE over the past few months and we know that this will only get worse, so we MUST act!!
Almost 700,000 DACA recipients, 5,000 Deferred Enforced Departure (DED) holders along with hundreds of thousands of those with Temporary Protected Status(TPS) and Diversity Visas are under siege right now. Not to mention the numbers that have been severely impacted and criminalized by the Muslim ban!
We condemn in the strongest terms possible the actions of President Trump, Congress and the Republican Party for their nativist and racist attacks on poor and vulnerable people. What we are witnessing is another attack on The African Diaspora and we MUST come together and defend each other against being displaced!
Immigration, criminalization and mass incarcerations are all linked and impact Black communities disproportionately. Much of policy created for each of these issues is based on Jim Crow Laws and grounded in anti- Blackness, but we often don't have the information needed to make that distinction. It is critical for us to DEMAND a seat at the table so that we can have a voice, get information, and educate each other. We must embrace these issues as powerfully as we feel about the social programs that help the most vulnerable, so that we can demand a fair and just immigration policy and stop the removal of our people!
We want the people of Boston to know that the struggle of our Black immigrant brothers and sisters belongs to us all! We call upon African Americans from Boston To join us and stand with those being threatened by deportation. We also call on our Haitian, Caribbean, West Indian, East and West African brothers and sisters to also get involved, even if you are not directly impacted.
Lets ALL come together as the African diaspora and embrace Umoja, the Swahili word for unity..……. In this spirit, we will make powerful change.
United we will build community.
United we will improve our schools and our quality of life.
United we will build opportunity for future generations.
United we will finally break down the silos that often get in the way of us building enough to hold the RIGHT people accountable. No more will politicians come into our communities promising everything and delivering nothing!
WE WANT SOMETHING NEW and we know that funding builds our work in sectors, often pits us against each other and is one of the main barriers to us uniting. This collective will be established OUTSIDE of organization/ congregation/ affiliation or the non profit complex so we ALL can take leadership….. simply because it is the right thing to do. We will engage as individuals because we need a People's movement for BLACK liberation and "We are the ones we've been waiting for"!!
We hope that you too will be moved by morals and values. Please act now. Sign on and Join us!