State of Alaska seizes 6 children from rural christian family of 8. Family is still working to get 14 year old daughter free and avoid state agency d
Show your support by signing this petition now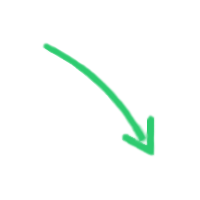 0

people

have signed.

Add your voice!
Please support this family reunite with their child and get free from state, religious persecution! Six children were abusively taken away by the Alaska state government and Alaska Children's Services. The parents took five of them back.

The STATE OF ALASKA and the Alaska OFFICE OF CHILDREN'S SERVICES have removed six off grid, home schooled Christian children from their parents' home and small goat farm in the rural town of Kenny Lake, Alaska in the Copper River Valley and placed them into STATE custody after they were accused of neglect and possible mental injury due to their Christian faith and way of living. Thus starting the testimony of this family's tribulations and indicative of the times we are in and the wars raging amongst us all. In 2017, the parents, James and Lisa stopped contracting with State and Federal government for benefits, they realized the true cost to their neighbors and themselves from these 'benefits' of the Mammon system, turned uprightly around and walked away following the uni-vers-ally known Higher Law, that of God, trusting in him fully.

The five younger children ages 2,4,7,9 and 11 are presently safe with their parents while exercising what they stand on as their God given right of avoidance from the tyrannical governments of men who hideth their deeds in darkness. For the past 8 months, the oldest daughter is still being held by Alaska Office of Children Services, having been placed in foster care with her father's estranged half brother and his wife, in their home located in Anchorage, Alaska and is living in ways completely against her family's beliefs and way of life. It is reported their daughter has been enrolled in public school and the family is still unsure if she has been vaccinated against her will.
The family has not seen or talked with their 14 year old daughter for over 8 months. The parents and five other children have been avoiding state agency detection since May of 2021. They are just a normal Christian family trying to raise their children in the knowledge of God! There is no documented or otherwise abuse of any kind in this family!
Your signature on this petition is very much appreciated! God bless you!
Please check out the link below for more information.



Signature
No signatures yet. Be the first one!