A later start to the school year
49
signers.
Add your name now!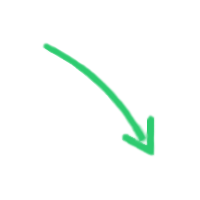 49

signers.

Almost there!

Add your voice!
Maxine K.
signed just now
Adam B.
signed just now
Dear Mr Mills and members of the Gifft Hill school board,
As the former president of Gifft Hill's former PTO, I would like to present this letter to you for the purpose of expressing our interest in adjusting the start of the school year to a later date. This has been a subject on the minds of many parents and teachers for years, but has never been sufficiently addressed.
Perhaps our new schedule is in the interest of more closely following mainland school's schedules. However, mainland start dates vary from state to state according to their own needs, sometimes as late as the second week of September. We should apply that same autonomy to our decisions and make our school year later to fit our local needs. We propose that school begins several weeks later in September for a variety of reasons.
1. Temperature.
The temperature alone is a significant reason since our hottest weather doesn't begin to taper off until mid September (https://www.weather-us.com/en/united-states-virgin-islands-usa/saint-john-climate#temperature). Our lower campus classrooms do not have proper climate control for the most uncomfortable time of the year, and it's difficult to hold student's attention in such humid conditions. Since it is unlikely we have the budget to seal and air condition every classroom, it makes good financial sense for children to start later in September.
2. Storms.
Hurricane season very specifically peaks in early September (https://wusfnews.wusf.usf.edu/2020-07-07/data-cont...), and each year the odds are high that the school will need to be boarded up, sometimes more than once. The inconvenience to school staff of closing up their homes as well as their their classrooms is intensely draining both logistically and emotionally, particularly after having gone through the immense effort of setting up so recently. Furthermore, all days missed for storms have to be made up for later in the year, which is an avoidable complication and extension to our timetable. The more of peak storm season we can avoid, the better for our students and teachers, and all the parents and staff who have to board up a house.
3. Local economy.
The most significant reason is due to our economy being a tourist based location. The vast majority of this island's income is founded on tourism, with many parents in the restaurant, hotel, charter, and other service industries. It is beneficial for that work force to vacation within August to October when their business is slow and leaving island or finding childcare will not impact their income. There is good logic in syncing up the school year with the local business patterns.
Based on these reasons, it makes sense to begin school in as late as October, but we also see the sense in remaining congruent with the local system. We wish to stay somewhat in step with the rest of the community that is not part of Gifft Hill, especially for those families who have children in both public school and GHS. A good compromise would be for our school year to start a week or two after the public school system.
Thank you for taking our concerns into consideration. We hope you will be able to create a calendar mindful of this community's values and lifestyles.