Petition for US Refugee Processing for Stanley Ukeni
110
people have signed this petition.
Add your name now!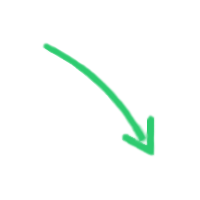 110

people

have signed.

Add your voice!
Maxine K.
signed just now
Adam B.
signed just now
Petition for US Refugee Processing for Stanley Ukeni
Dallas, Texas
19 July 2010
Whereas the community of Dallas, Texas has known and respected Stanley Ukeni as an outstanding, law-abiding member of our community.
Whereas Stanley Ukeni has been a personal friend, business associate, spiritual guide, and community volunteer that we have come to admire for his persistent willingness to serve in various roles with the intent of benefiting others over the last 15 or more years.
Whereas Stanley opened his home to several individuals that got together to support each other spiritually every week for about 2-3 years and lead the discussions providing much needed and appreciated insight to the group.
Whereas Stanley was also very active in civic groups that promoted understanding among the people, and from these disparate groups we have included several signatures.
Whereas we all would want the process of Stanley to be expedited by the US State Department because of fear of persecution, torture in the event of a deportation to his native country of Nigeria as well as adequate protection in his current place of refuge.
Whereas we feel that the most probable outcome of his return to Nigeria would be false arrest and detention in jail—where his safety cannot be guaranteed.
Whereas we feel that Stanley is persecuted only for trying to advance the cause of democracy in his homeland, and bringing attention to the fact that the Nigerian government's unbridled corruption, violence and flawed leadership would plunge the country into a moral and systemic collapse.
Whereas we would like to add that Stanley always struck us as a person who would not hesitate to advance the cause of human rights, and speak out against injustice.
Whereas we were honored to have Stanley teach us the basics of human understanding, and show us that through honest dialog a lot of the problems in this world can be solved.
Whereas we feel that Stanley is not safe in the current country of refuge either, because representatives of the Nigerian government could be looking for him there.
Whereas while in Dallas, Texas, Stanley made it a point to take on prominent leadership roles in the organizations of which he became a member, and led by example on how better understanding between many groups with differences of opinion could be realized.
Whereas the undersigned will now give you a list of these groups, and a list of accomplishments that can be attributed to Stanley.
1. Rotary Club of Park Cities – Stanley chaired a committee, and was a member of other committees. Note from the President: "Stanley Ukeni was an outstanding member of the Park Cities Rotary Club, participating in the Katrina Relief Program, among other projects to give back to the community. This occurred during my tenure as President so I was able to observe Stanley's character and demeanor which was exemplary. He brought new members and visitors to the club with a spirit and enthusiasm that made him stand out in the large membership." Hylan B. Lyon Jr. Ph.D.
2. President, Dallas United Nations Association – In this duty, Stanley took the lead in many initiatives to further the name of the United Nations in this area. He was the youngest president in its history when he was elected. I, Jako Garos, acted as the Leader of the Model United Nations conference in Dallas for high-school students and in that capacity dealt with Stanley often. Stanley worked tirelessly to get our name in front of the local population with press releases, and got local business leaders involved. It was important to Stanley to have the people understand all the good things the United Nations does as a body.
Comment by an Executive Board Member:
"Whereas Stanley's service to the United Nations Association – Dallas Chapter, where I served as Executive Board member, was tireless and exemplary, with a focus on educating the community about the many issues facing the United Nations and always organizing events that were room-capacity, whether in a large room or the residence of a trusted volunteer of our board or other supporter."
3. Church usher and elder-in-training– Highland Park Presbyterian Church
4. Board Member – Dallas Goethe Center. Stanley was a member of the board of this International organization to further the German language and culture. He worked in this capacity for a few years as well.
5. Board Member – Dallas World Affairs Council. The mission of the non-profit, non-partisan World Affairs Council of Dallas/Fort Worth is to promote international awareness, understanding and connections through its multi-faceted programs. The Council works to enhance the region's global stature and to prepare North Texans to thrive in our complex world.
6. International Trade Committee, Dallas Black Chamber of Commerce - Stanley's work with the International Trade Committee with the Dallas Black Chamber of Commerce while I, Henry Shelton, served as Chairperson was invaluable in assisting with bridging the gap with the various Ambassadors from Africa.
We, the undersigned, ask for an expeditious US refugee processing for Stanley Ukeni based on his case. We believe that Stanley's return will enable him to continue his work to spread understanding and peace among the various people he is in contact with and has worked with over the past years. He can then really continue on his path to become the civic leader he is destined to be.
1. Jako and Sharon Garos
6708 Town Bluff Drive, Dallas, Texas 75248
972.741.7691
2. Dr. Louis Deere
1558 Bar Harbor, Dallas, Texas 75232
214.376.2463
3. Judy Pollock
3936 Lost Creek Drive, Dallas, Texas 75224
469.556.3000
4. Astrid Radkte
2508 San Medina Ave, Dallas, Texas 75228
5. Henry Shelton, Jr.
Assure Coaching
Sr. Business Coach
6624 Divot Circle
Dallas, Texas 75232
214-542-0723
Please don't forget to include your PHYSICAL ADDRESS and PHONE NUMBER in the comment box!
Sponsor
astrid17@tx.rr.com
Links