Standing for Life & Against Beshear Hypocrisy
72
signers.
Add your name now!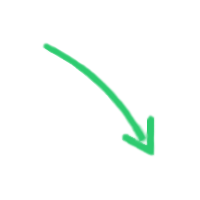 72

signers.

Almost there!

Add your voice!
Maxine K.
signed just now
Adam B.
signed just now
Office of the Attorney General
Attention: Andy Beshear
1024 Capital Center Drive
Frankfort, KY 40601-3449
An open letter to A.G. Andy Beshear,
As Baptist Pastors across the Commonwealth of Kentucky, we are embarrassed and appalled that you would so misrepresent our Baptist Heritage and the "Baptist Faith" in your recent advertisement by saying that it is Baptist Faith that guides you. Baptist Faith would not guide anyone to support taking the lives of unborn children. Baptist Faith would never guide anyone to accept money that was made by taking the lives of unborn children. To use "Baptist Faith" to give a pass to abortionists is the zenith of hypocrisy!
Your support of abortion and unwillingness to defend the unborn as Attorney General flies in the face of a thrice holy God and the Christian foundation of this nation. Thomas Jefferson said, "The God who gave us life, gave us liberty at the same time." To call an unborn child a fetus does not cancel God's eternal word which Baptists look to as the final authority.
The Bible says in Proverbs 6:16-17 These six things doth the Lord hate: yea, seven are an abomination unto him: A proud look, a lying tongue, and hands that shed innocent blood…
Mr. Beshear, your attempt to use the Baptist Faith of your grandfather and great grandfather to paint you as a conservative just doesn't work. You should run for Governor of Kentucky on your record and not misrepresent our Biblical Baptist heritage and the Baptist Faith.
Jeffery J. Fugate, Lexington, KY
Chris Fugate, Hazard, KY
Evangelist Chris Dallas, Nicholasville, KY
DeWayne Walker, Lexington, KY
Ken Shaver, Owensboro, KY
Lonnie Moore, Nicholasville, KY
David Carr, Somerset, KY
Boyd Bingham, Jr., Middlesboro, KY
Kenny Davis, Jr., Berea, KY
Casey Davis, Liberty, KY
Jason Porter, Ashland, KY
Steve Richardson, Floyd Co., KY
Darrell Hurst, Williamsburg, KY
John Chamberlain, Cynthiana, KY
John Doss, Richmond, KY
Tommy Morrow, Nicholasville, KY
Billy Carpenter, Williamsburg, KY
Brad Braudis, Radcliff, KY
Gary Norris, Lexington, KY
Steve Wagers, Campbellsville, KY
Jacob Tucker, Somerset, KY
Dave Noffsinger, Oak Grove, KY
Doug Seahorn, Blue River, KY
Tim DeVries, Mt. Washington, KY
Steve Frost, Louisville, KY