STANDING FOR CHOICE
19
people have signed this petition.
Add your name now!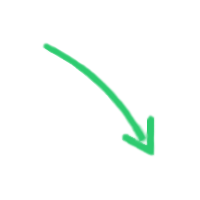 19

people

have signed.

Add your voice!
Maxine K.
signed just now
Adam B.
signed just now
STANDING FOR CHOICE
Vaccine mandates erode personal sovereignty and eliminate our ability to make informed decisions.The airline industry, as a whole, is under extreme pressure during this unprecedented time, but we do not believe that our concerns are being fully addressed, nor that our input has been properly solicited.Embracing alternative recommendations can alleviate the need for requiring employees to undergo a medical procedure to which they are opposed.
Many of us opted to accept the personal risk to continue working before the vaccination was available- a decision that benefited the airline industry. Others opted to focus on their personal health with the support of that same industry- a decision that benefited the individual. Both the risk willing and the risk averse were accommodated. As discussion around mandated vaccination increases, it is not the place of any agency to discount the value of self determination, any policy implemented must have that same balance.
We are dismayed to see the division, coercion and slanderous language being routinely employed to promote mandated vaccination. We would rather focus our energy on working together to promote respectful and inclusive policies that are built around unbiased risk management and avoid creating two distinct classes of people - something that invokes negativity and discrimination.
We support the right of the individual to make a personal decision with regards to vaccination. None of us want our co-workers to be coerced into any decision going forward. We are willing to trust one another to engage in thoughtful, personalized risk management decisions, just as we do every day on the job.
As we watch leaders in other industries, such as the Oregon State Police, push back on the issue of mandates, we are encouraged to believe that the airline industry can also take a stand to promote a more sensible approach to health in the workplace. We are ready to do our part to push for, and support, such initiatives. To that end, we are submitting alternative policy options that we believe better serve both the industry and the individual.
Our recommendations are based on:
- Respect
- Inclusivity
- Safety
Any policy that does not hold to these values will be unanimously rejected by us. Our individual signatures below attest to our resolve to no longer be silent and passive, but we will be voices of equality and reason. With our collective voice we are encouraging the airline industry to stand firm against mandated vaccines.
With Respect and Positive Regard,
SIGNATURE, POSITION, AIRLINE
ALTERNATIVE RECOMMENDATIONS

The airline industry has two issues it must address: Employee Health and Guest Confidence. Neither should supersede the other. The issue of Employee Health can be addressed by the development of policies that are equally applied across all work groups, regardless of vaccination status. Guest Confidence can be addressed through historical data, public relations and an industry-wide protocol that does not differentiate between the vaccinated and unvaccinated.
EMPLOYEE HEALTH
Listed below are our recommendations and counterpoints to the various employment policies currently under consideration:
1. Vaccinated Autonomy versus Unvaccinated Autonomy
Should employees be forced to wear some type of identifying item declaring vaccine status, be subjected to differing masking requirements, and/or be afforded unequal liberties, passengers and/or militant co-workers may escalate their already increased attacks on those that do not fall within preferred vaccine status. It is expected that employers will be held liable for the hostile work environment resulting from such a policy. We recommend that no such policy be implemented.
2. Regular Covid Testing for the Unvaccinated
Given that both the vaccinated and unvaccinated are capable of shedding the virus (regardless of size of "load"), there is no rationale for testing only one group. Testing of only the unvaccinated has openly been acknowledged as a coercion tactic. For both of those reasons, we cannot support such a one-sided testing protocol. We recommend that decision metrics for testing should be based on the following concerns:
- Health of workforce
- Public relations
- Economics
If any of these concerns are adopted by any airline, the policy of regular Covid testing should be uniformly applied to the entire workforce, the expense of which should be borne by the airline.
3. Wearing Masks
There appears to be on-going consideration being given to allowing those who are vaccinated not to be required to wear a mask, while still requiring masking for the unvaccinated. While masked versus unmasked is not a definite indication of vaccine status (some vaccinated may choose to continue to wear the mask) it creates a double-standard. We recommendthat the policy be either to have everyone required to mask or to give the option of masking to everyone. Vaccine status should not be a consideration.
4. Protected versus Unprotected Sick Leave
An equitable approach would be to limit the number of Covid sick days, per incident, that a company will cover. An issue with the unvaccinated is the alleged increased severity and length of an infection. Limiting or completely eliminating the number of pay guaranteed days allotted to an employee is essentially a discriminatory and punitive action. We recommend a set number of pay guaranteed days for each Covid-positive event regardless of vaccination status.
5. Forced Quarantine Due to Exposure
For a vaccinated employee to receive pay guarantee during a company imposed quarantine time while an unvaccinated employee does not, is inherently wrong. Neither group should be penalized for being exposed to Covid while on the job. We recommend that all employees receive pay guarantee during any work-related quarantine.
6. Health Insurance Coverage
The current discriminatory practice that is under consideration requires the unvaccinated to pay a premium for health care related to Covid. The rationale is that the unvaccinated are expected to require care that the vaccinated are currently expected to avoid. This proposed policy is based on the desire to mitigate what some consider to be an unnecessary expense. Our preferred recommendation would be to place a cap on all Covid incurred expenses that is uniformly applied to all employees, regardless of vaccination status. Such a cap would provide a built-in limitation for all individuals, without singling out one group over another. However, if a $200 penalty premium payment is imposed on the unvaccinated, that is the only discriminating practice that we would reluctantly tolerate, based on current research suggesting the efficacy of vaccine in mitigating medical intervention services. Should further research show otherwise, we would expect such a policy to be immediately rescinded.
GUEST CONFIDENCE
The following recommendations will address and improve guest confidence:
1. Each airline can publish the statistical data of incidences of severe Covid (hospitalization or death) among its crew members who have been frontline workers from the beginning. Compared to other types of maladies, we assert that it is not a significant number, a statistic that the public should find reassuring.
2. The enhanced cleaning protocols, cabin air system/filtering, and mandated/enforced mask compliance can continue to be highlighted and reinforced in promotions through airline-related media.
3. Airlines can insist, as part of an agreement with any state or country currently requiring vaccination for entrance, that crew be exempted based on a restricted movement policy. ALL crew members (whether vaccinated or not) can be required to remain masked, and to move directly between plane and hotel without deviation or exception, until such a time as the vaccination requirement by the hosting entity is lifted.
4. If an airline chooses to do regular Covid testing of its workforce, that would certainly be a valuable public relations talking point, would meet the entrance requirements for many states and countries, and would allow for unrestricted movement of crew members.
These recommendations would halt the concerning descent into segregation and loss of personal autonomy, and relieve the airline industry of the high cost and the logistical nightmare of complying with burdensome mandates. The airline industry can lead the way by modeling a more balanced approach to addressing the concerns of ALL stakeholders.
Science supports the fact that vaccinations pose some risk to the individual. Therefore, any entity forcing anyone to undergo this medical procedure must be prepared to share in the consequences should harm occur- the party forcing risk should be prepared to assume an equal amount of liability.
As a whole, we have chosen to Stand for Choice: choice of the individual to take as many precautions against Covid as conscience allows; choice of a company to create inclusive and uniformly fair policies; and choice of the risk averse and the risk willing to recognize that individual comfort levels will always differ, while respect and compassion can reliably bridge the gap.
Join us.