Standing Against Transgender Bathrooms in Darlington County Schools
98
people have signed this petition.
Add your name now!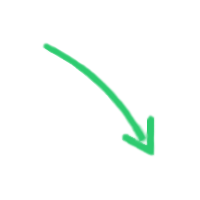 98

people

have signed.

Add your voice!
Maxine K.
signed just now
Adam B.
signed just now
An open letter was sent by the Obama Administration, signed by the DOJ and Dept of Education, to schools across the country, telling them they must allow students to use the restroom of their chosen identity, not the gender reflected on their birth certificate. This letter threatened that if our schools did not follow their (our present Administration's) interpretation of said civil rights laws, that they would face loss of federal aid and could also face lawsuits.
Darlington County School District, on May 13th, issued a public statement which read, "The Darlington County School District is committed to providing a safe, inclusive and respectful environment for all of our students. We will continue to comply with all federal laws and regulations."
** can be read at http://www.newsandpressonline.net/darlington-count...
Upon asking for clarification from the district, many were met with a very diplomatic response, stating that 'all students, regardless of gender identity, will be made to feel safe and welcome,' and issues will be treated on a 'case by case basis' while the 'Board takes an in-depth look' at what they need to do. It was followed up with an email stating:
"You may certainly express your concerns to our Board of Education (contact info listed below); however, their power is limited in this case. True change will need to come on the legislative level. For that, you will need to contact:
Senator Lindsey Graham
Pee Dee Regional Office
McMillan Federal Building
401 West Evans Street, Suite 111
Florence, SC 29501
Main: (843) 669-1505
Fax: (843) 669-9015
Washington Office
290 Russell Senate Office Building
Washington, DC 20510
Main: (202) 224-5972
Fax: (202) 224-3808
Senator Tim Scott
Midlands Regional Office
1301 Gervais Street, Suite 825
Columbia, SC 29201
Main: (803) 771-6112
Fax: (855) 802-9355
Washington Office
520 Hart Senate Office Building
Washington, DC 20510
Main: (202) 224-6121
Fax: (202) 228-5143
Representative Tom Rice (7th District)
Pee Dee Regional Office
1831 West Evans Street, Suite 300
Florence, SC 29501
Phone: 843-679-9781
Fax: 843-679-9783
Washington Office
223 Cannon House Office Building
Washington, DC 20515
Phone: 202-225-9895
Fax: 202-225-9690
Darlington County Board of Education information can be found here:
http://www.darlington.k12.sc.us/about_us/board_of_education/board_of_education_members
Thank you,
Audrey Childers"
To believe that our District has no choice but follow these threatening "recommendations" for fear of loosing funding or lawsuit is absurd. Many districts across this great country are holding their ground and saying 'NO!' to this threat of our civil liberties. Presently, if a child (or adult) of the opposite gender is in a restroom or changing area, we have red flags. Be removing that safety net, we're opening Pandora's Box and putting our children in harm's way -physically, emotionally, and spiritually. As parents, grandparents, caregivers, and tax payers alike, we will stand firm and protect our children - saying we will not agree to this sharing of facilities. Our children will not have to be forced to deal with an added stress, especially during adolescence, or be made uncomfortable by wondering who will walk through that bathroom/locker room door. It's our job to protect our children and to stand up for our civil rights.
By signing this petition, we are saying 'NO!!' to changing our present course. We will not be bullied into putting our children at risk. We demand the elected to speak FOR US and say 'no' to this directive. In addition, we also ask that you contact the above listed elected officials and voice your concerns. It would seem that our board has been misinformed and feels that they have "limited power" and must comply with this 'recommendation.' #standupDarlington