Bring back the Ontario Child Advocates Office!
19
people have signed this petition.
Add your name now!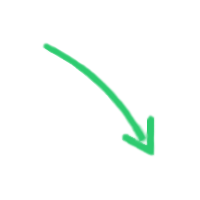 19

people

have signed.

Add your voice!
Maxine K.
signed just now
Adam B.
signed just now
Below is a letter that as Child and Youth Care students we have written in regards to the closure of the Child Advocate's Office. We are hoping to gain support of those that agree the closure is taking us in a poor direction for our youth and up and coming generations in Ontario.
Please read the letter and sign the petition to help gain momentum towards the change we need to see happen.
_________________________________________________________________
Dear Prime Minister Trudeau,

I am writing because last time I noticed a problem with the state of things, I wrote to you and you made a difference.

I am an Ontarian and it has come to my attention that our province has shut down the Ontario Child Advocates, formerly known as the Office of the Provincial Advocate for Children and Youth, and absorbing some of its responsibilities. The absorption of Ontario Child Advocates into the Ombudsman's office will not include many of the current crucial services tailored to meet the needs of children and their families specifically.

Now I understand that there are different factions of government and if I have a problem with a provincial element I should be contacting the Premier, but due to recent events I feel that I might go unheard.

Canada signed the UN Convention on the Rights of the Child almost 3 decades ago so maybe it's not on the front burner anymore, but if we want Canada to have a rich and well-balanced future it is important to ensure that all of our children and their rights are being honoured.

Recommendation 15 of the UNCRC states that we must "Consider the best interests of the child in all of Canada's policies and programs and in the courts when decisions are made that have an impact on children."
Now that is not what is happening in Ontario.
The things that the Ontario Child Advocates do for children and youth are numerous and indispensable and while the Ombudsman's office is assuming some of those duties, there is no longer anyone in Ontario providing many of the former OCA services.
A source for information on how children and youth can advocate for themselves.
An accessible place where children and youth can make their concerns heard.
Investigations into claims made by children and youth.
A space where foster children could safely discuss issues within the system.
Where children with mental illnesses could advocate for an appropriate plan of care.
A space for both parents and children to seek the resources they needed to ensure the best interests of the child were met.
These are all services that will not be inducted into the Ombudsman's office. The Ombudsman's office is a standalone entity that is impartial. The office that just closed championed for children, defended them, advised them and and their families and spoke on their behalf. They stood with children. Each job they did was implemented because of a need. Each need stands for countless others to come in the near future. Children and youth make up a great number of Ontario's population. Yet, they now have no representation. If we let this continue, more and more children and youth will be left without the devices to help them move forward and prosper. More children and youth will fall through the cracks. These children and youth are Canada's future and we should do what we can to invest in them and their prosperity.

Ontario is now the only province in Canada without a children's advocacy office. This brings me to the purpose of my letter. Since Canada signed the UNCRC as a country, should it not address this as a country?

Since Ontario is now the sole province without a children's advocacy office in canada, and even our smallest province PEI implemented one, mere weeks ago, I believe this aspect of government is essential for our country as a whole and should be in the legislature as such.
It is a violation of the best interests of the child to eliminate the OCA for the 2nd largest province in Canada, when there is such a great need. With the recent rallies among Ontario students against their new curriculum, and the leaders in charge, using the media in an attempt to discredit them, I ask for your help.
Perhaps the best course of action would be for the federal government to assume the responsibility for the advocacy office if we have people in power who seem to be trying to disenfranchise the future of our country.
It is time we start taking children seriously, they need our protection. They are our future. They are our hope.
Thank you for your time and consideration,
Sincerely,
Erin Evans Fitz-James
CYC at George Brown College
Co-written and supported by:
Leah Farnell
CYC at George Brown College
Sophie Trottier
CYC at George Brown College

Kaitlan Sookanan
CYC at George Brown College