Stand with Mina
276
people have signed this petition.
Add your name now!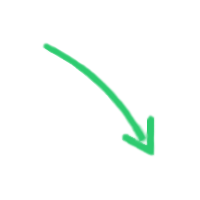 276

people

have signed.

Add your voice!
Maxine K.
signed just now
Adam B.
signed just now
My name is Roghayeh Azizi and I am a human rights activist. I was born in 1956 in Iran. In 1979, I began my career as a primary school teacher and this is where I began working in political activism to defend the human rights of the poor small villages of northern Iran where I lived and worked. Following the Iranian revolution, the newly installed Regime fired me from my teaching job and I was told my life was at risk. So I, like so many thousands of other teachers, students, journalists and community workers throughout the country, went into hiding and lived underground to the best of my abilities. After two years, the Regime found me and I was taken to prison with my 11 month old daughter and my husband Ebrahim.
I served a three year prison term at Rasht Prison, throughout this time, I endured unimaginable torture; all while the Islamic Regime constantly tried to make me confess the names of students, families and organizations affiliated with supporting human rights. My daughter was taken from me and then finally after a few years they released me. I never saw my husband again outside the prison walls. In 1988 , Ebrahim along with 20,000 other political prisoners, imprisoned for human rights activism, were executed in mass executions and buried in anonymous mass graves.
I have never recovered from the traumas I endured nor was I allowed to teach or work again in Iran. Whatever menial employment I managed to find, the Regime would eventually find me and I would be fired. As a result, I was often without the means to support my daughter. My movement was monitored and restricted and I would be brought in for random questioning if they had reason to suspect I was resuming any human rights activism. Regardless of my abstention, they would continually threaten me with imprisonment and taking my daughter away. I endured this life for twenty two years, never believing it would be possible to escape the horrors of this Regime and their restriction of basic human rights.
In the four years I have been in Canada, I have resumed my human rights activism in Sunday demonstrations at Phillip Square protesting Iran's ongoing public executions and imprisonment of human rights activists. The Iranian Regime is aware of my activism in Canada and should I be deported to Iran, I will be immediately imprisoned and executed. The Iranian Government is especially vigilant and violent with Iranian citizens abroad, who have been participating in human rights activism against the present government. My circumstances are further compounded because of my past as a political prisoner in Iran.
If Canada believes in democracy and in protecting the human rights of refugees, I implore you to change the decision regarding my deportation to Iran . Today, we learned of 88 new executions of political prisoners in Iran in January. If I am returned, you would be handing me to a Regime that has no regard for human life, especially those fighting against the Iranian governments atrocious human rights abuses.
In signing this petition it is my hope you will commit to passing my story along. Not only so that my basic human rights are respected but that we may collectively prevent others from being subjected to the same injustice that I was a victim of. Sincerely, I beg of you to support securing my asylum in Canada and the reversal of my deportation.