#STAND WITH MARIA
586
people have signed this petition.
Add your name now!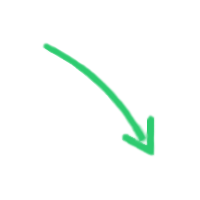 586

people

have signed.

Add your voice!
Maxine K.
signed just now
Adam B.
signed just now
I #STAND WITH MARIA 
DO YOU? 
Maria has been offered a position for the following year. This position will be back in the kitchen. She is not happy with this, the work is tough, straining, and exhausting. Additionally, it is AWAY from the students. The Food-Service Administration is trying to keep her away. They
DO NOT
like the attention she gets from the community. Boils down to
jealousy
. 
Maria has until Monday to decide whether she will accept this new position. She is very divided... the love she has for the students supports her reasoning for wanting to stay. If she does not accept this new role, this will be her last year at Augustana. I know it's Spring Term - everyone is ready for summer/graduation but PLEASE take a moment to write to the HEAD Administration AND SIGN THIS PETITION! Every little bit of effort counts, and if we could at least show the administration how much the students love and care for Maria-- just as she does for us -- perhaps they can convince Food Services otherwise. How many of you can say that Maria has made your day or is the reason for your smile on a gloomy day at Augustana? It is not fair for her to be penalized like this just because she has gained so much popularity. The students can tell she truly, genuinely, cares about them and really means it when she asks how your day is going. She loves her job and loves the Augustana Students even more-- we can't let Food Services take her away from us, so do the right thing and SIGN NOW! Food-Service stands against Maria. She needs help from you and from higher up because the students #STAND WITH MARIA 
ALUMNI- Please try and remember the IMPACT Maria had on you while at Augustana. Remember this before you write your next donation sum to Augustana. I will NOT be donating any more money, until Maria is offered a just place in Food-Service where she is not belittled, treated unfairly, or abused. 
WHAT IS HAPPENING TO OUR COLLEGE... WE HAVE LOST TOO MANY GOOD PEOPLE, AND WILL CONTINUE (DR. DYER, DR. CONWAY, AND MORE) TO UNTIL WE SPEAK-OUT TOGETHER. 
PLEASE CONTACT: Food Service Office (309) 794-7250 or email the following with something similar to: "We are calling/emailing to respectfully ask that you leave Maria Fonseca alone. We are more than happy with her work and we pay the bills of the college. If Maria does not keep her current job, I will never donate to Augustana College again and I will encourage my friends to do the same through face to face conversations and social media." 
Respectfully Submitted, 
A Closely Watching Alumna/Alumnus 
Class of (Insert Year) 
EMAILS -PLEASE CC 
lynnreinacher09@augustana.edu - Augustana Observer Contact. 
Garry Griffith: GarryGriffith@Augustana.edu 
Kai Swanson: kaiswanson@augustana.edu 
Steve Bahls: stevenbahls@augustana.edu 
Dean Evelyn Campbell: evelyncampbell@augustana.edu
Links