STAND UP FOR INDIVIDUALITY
128
people have signed this petition.
Add your name now!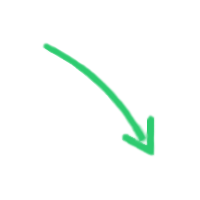 128

people

have signed.

Add your voice!
Maxine K.
signed just now
Adam B.
signed just now
Gender Roles are trash it's time we throw them in the garbage. Please sign this petition so that I may be able to change my administrators mind about my homecoming attire. I hope to enlighten her and maybe change not only her perspective but others as well. Below is a letter I will be giving Mrs. Borden (my home coming adviser) along with a link to this online petition. I will also have a hard copy so if anyone see's me in school or out and about please stop me, I need your help. Together we can show people that you are more than your clothing. You are more than society's perception of you, remember that. PLEASE SIGN!!
Dear Mrs. Borden,
I respect you not only as an educator but as a person as well, and because of this I've come to value your opinion immensely. So when I was told I couldn't wear a suit to homecoming I was not only disappointed, I was hurt. I didn't understand why when the majority of homecoming court voted on prom attire, that I was not allowed to wear a suit, which mind you many people wear to prom, thus making it prom attire, the very thing we as a court voted on. I do not remember voting on gender specifics, and so I don't understand why you are implicating them. I understand that it is homecoming and you want us to look uniform as a group, and I'm willing to comply by following the regulations of prom attire. Although I do genuinely feel ten times more comfortable in a suit rather than a dress, it's not about comfort. It's about individuality, and feeling free to express who you are through your clothes and any other avenue one desires. More prominently it's about ensuring equality. A woman should be free to wear a pant suit to any and all occasions. And if it were up to me a man should be able to wear a dress to any occasion, heck maybe even a kilt. We as a school district should not be promoting gender roles. Clothing does not define you, you define you. I believe that I should be given the opportunity to wear what I feel comfortable in, I believe I should be in a school district that promotes individuality rather than repenting it, and I believe that you believe this too. I know you are true blue rule follower but sometimes rules need breaking. I implore you to break the rules, to stand against the conformity the administration has so relentlessly pushed upon us. I will not be belligerent, and I hope you will follow suit. No pun intended.
Sincerely,
A girl who wants to represent her school feeling like herself