Stand Up Against The Islamic Abuse on Twitter
43
people have signed this petition.
Add your name now!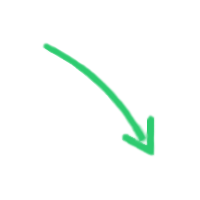 43

people

have signed.

Add your voice!
Maxine K.
signed just now
Adam B.
signed just now
Twitter is one of the biggest social media platforms on earth, every day millions of users share freely content and opinions with ease from around the Globe. Unfortunately However with the rise of Anti-Israel and radical Islamic groups, these freedoms are now being abused. Instead of peaceful posts from users, there has been steady rise in harmful and damaging posts from Islamists directed at Individuals either to promote their evil agenda, or to Actively target those who stand against them, mainly Jews and Christians. Radical Islam and it's Vile advocates have struck terror and abuse into our lives and continue to do so at will. Weather it be physically; through merciless torture and murder of innocent lives, or mentally; through propaganda and now, The powerful Medium of social media, in this case specifically, Twitter.
More then often these pro-Islamic accounts and individuals on Twitter resort to hateful speech, threats, personal insults, slander & defamation to target and hurt their innocent victim in order to push their radical views or most often inflict pain. Weather it be through Words or Graphic Imagery the damage done is severe.
How much more pain must we suffer from these hate filled people? haven't we shed enough blood and tears? Have we not lost enough Brothers and Sisters, Fathers and mothers? How many more families must be torn apart, and innocent lives ruined at the hands of this murderous Ideology called Islam? And now, these Ideas are being allowed freely to be posted and promoted, ending up on Your Computer screens, In Your Homes! Radical Islam through Twitter is now Invading our own lives and families, and their destructive Ideas are freely put forward and promoted.
Something must be done, we must stand up to this now. By Twitter allowing this to continue, and not doing anything after repeated complaints from Abused users like myself, they are actively giving Consent to these Destructive accounts and users to do what they will, and hurt who they may.
Enough, It's time to take a stand, we are looking for a total of 5000 signatures to this petition. Which will be presented to Twitter urging them to put a stop to This Abuse, which has run rampant at will. Start a movement and put the Abuse to an End.
I sincerely urge you to Please sign this Petition, help spread the word and stand for what's right. United We Have a Voice! Thank You.