Stand for in School Prayer
13
people have signed this petition.
Add your name now!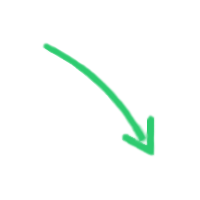 13

people

have signed.

Add your voice!
Maxine K.
signed just now
Adam B.
signed just now
Dear Mr. President,


It is with respect to you and my fellow Christian American citizens that I come before you to bring a signed petition to you to allow prayer back in schools. You see Mr. President, this nation, as stated in the Pledge of Allegiance, was founded upon one nation under God, indivisible.

We as a nation have taken God out of almost everything and then wonder why our country is in fact, not indivisible, but divisible in these times. It's not very hard to see what is going on. Never in American history has our country been so divided. All over the media the anchors and citizens are bashing the decisions made by our leaders for the U.S.A. This is honestly, rightfully so and very heartbreaking. The American people are torn more than ever before and we need to put God back in this country. The country he made prosper because of our fear for him that is no more in this day and age.


The first amendment, freedom of speech is intact still, however, it only applies to some, not to all of us and certainly not equally or respectfully as it used to be or should be. Freedom of speech is extended to rappers and musicians who have profane lyrics in their music that our kids listen to, but that is okay for freedom of speech. TV is plastered with crap that our kids watch, and that form of freedom of speech is allowed too. We allow every other kind of freedom of speech but when it comes to Christianity and prayer in schools, that's a no- no.

Why? Aren't we, Christians, entitled to freedom of speech just like everyone else? Just like someone may tell me to turn the radio or TV channel if I don't want to hear a song or watch a show, same applies for prayer in school. If you don't wish to pray in school, then don't pray, sit in silence but have respect for those who want to pray because we too are entitled to our freedom of speech. There used to be respect but we have lost it and I think it's time to get it back and time to allow prayer back in schools for the health of our nation to be ONE NATION, UNDER GOD, INDIVISIBLE!!


So I ask you Mr. President, what do you want for your kids? A nation under God, indivisible or a nation apart from God that is divided and divided more and more every day the further we get from God.


Sincerely,


Gina Monticello Coulter