Stamp out NRL Domestic Violence Offenders
265
people have signed this petition.
Add your name now!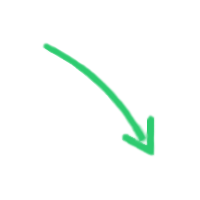 265

people

have signed.

Add your voice!
Maxine K.
signed just now
Adam B.
signed just now
Dear David Smith et al,
I write this on behalf of all morally conscious NRL fans.

For too long this game has been a hiding place for perpetrators of domestic violence. The game and it's power brokers apologise for these men, give them a cursory punishment and then welcome them back to the game with open arms. It has to stop.

You have banned punching in the game. You have banned shoulder charges in the game. You have banned high tackles. You continue to stamp out dangerous behaviour that endanger the lives of your players yet you continue to allow clubs to employ people who punch, kick and intimidate women who apparently mean something to them. You allow these men to play a sport that young kids idolise and look up to, thus setting an example for these young ones to follow. You are endorsing these actions and making these young people think that domestic violence as a crime isn't that much of an issue, while you run other players out of the game and country for attempting to urinate in their own mouths, gambling or drink driving. Your moral compass is out of whack and needs to be adjusted.

These men have an illness. Hitting women is not something a good and decent person would do. As a father of young children I can no longer sit by and allow the game I love to continue to let these men play. I am not adverse to them creating a living in another career away from the limelight and fame that the NRL generates, but I cannot abide them participating in this sport and in games that support "White Ribbon Round". You are making a joke of your competition and the game as a whole by allowing people to continue to play the sport at a high level and participate in those sort of games after having charges laid against them (regardless of the judicial outcome). You are throwing these players in the face of women every where who are victims of domestic violence and stalking and you are telling them that gambling is worse than domestic violence. You are telling kids that as long as you sit out for a couple of weeks you are entitled to a redemption story as long as you don't hit a woman again or at least don't get caught doing it again.

The time has come for you to make a stand and de-register these players and not allow them to play this game. Hitting a woman is an offence that a deserves a punishment more than a few weeks out of the game. Women and those accused of domestic violence need to know that this sport does not condone it and that perpetrators will not be welcome in our game at any point.

I hope this petition shows you that the fans will not stand for it any more!