Stacraft 2 Battle.net 2.0 Overhaul
29
people have signed this petition.
Add your name now!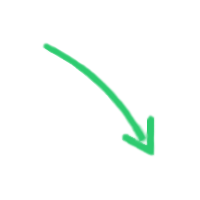 29

people

have signed.

Add your voice!
Maxine K.
signed just now
Adam B.
signed just now
Edit*

Please give this link a read as well. It will give the backstory of why Blizzard is doing what they are doing with Battle.net 2.0. It is extremely long(30mins) but it covers everything top to bottom.

http://www.the-ghetto.org/content/the-creation-of-battle-net-2-0-part-one

After reading this my heart has swayed. I have now canceled my Diablo 3 pre order, will not purchase Heart of the Swarm and have canceled my wow account indefinitely. I refuse to support a company making the choices they have made.

___________________________________________________________________

Battle.net 2.0 needs an overhaul. It needs to be completely remade from scratch. People are losing interest in Starcraft 2. Warcraft 3 had a great Battle.net interface and features. 90% of those are missing from Battle.net 2.0. Blizzard/Activision refuse to listen from the beta to now 2 years down the road. A list of mandatory changes include: -Full use of a 16.9 ratio screen with no dead space on the sides -Real chat channels -Full Clan support -Full view of all statistics -Replay support for more then 1 viewer -Battle.net Tournaments(ala Warcraft 3 style) -Revised Custom Game menu(Battle.net 1.0 style) -LAN(Local Area Network) support This is just the list of things to bring Battle.net 2.0 up to par with it's older versions. We should expect further development for other features to make it a true Battle.net 2.0 such as stream support, clan ladder/tournaments, revising the current ladder profiles to mean something, and much more. Also give Blizzard Support a call to voice your concerns. Blizzard can choose to ignore the forum. Having someone have to pick up the phone costs them resources. If we get enough people to do this they may eventually cave just from support calls. Do this every few days stating your concerns about Battle.net 2.0. Here are the numbers where they can be reached: United States 1-800-592-5499 Canada 1-800-592-5499 For all other regions you can find contact information at this link: http://us.battle.net/support/en/article/contact Also please log on to the Battle.net forums and constantly update the current Battle.net thread and request to sticky all of them. Here are the links to the current ones: Thread 1: http://us.battle.net/sc2/en/forum/topic/3988232669 Thread 2: http://us.battle.net/sc2/en/forum/topic/4015344810 Thread 3: http://us.battle.net/sc2/en/forum/topic/4038616990 Please be polite but vigilant about this. Also do NOT get into arguments with trolls or people who feel Battle.net is fine. You will only degrade the movement rather then help it. Simply ignore them and keep voicing your concerns. Thank you for your support and hopefully together we can get Blizzard to make the right choices.
Links