St. John Parents - Concerned about cuts
325
people have signed this petition.
Add your name now!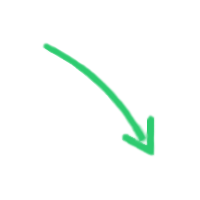 325

people

have signed.

Add your voice!
Maxine K.
signed just now
Adam B.
signed just now
As a parent community, we have just been informed that the school and our children will be losing the .5 assignment of the Vice Principal and one FT Educational Assistant with the expectation that further cuts within our special education programs and School might occur.
As a parent community, we find this completely unacceptable and are asking the board and ministry to reconsider both of these decisions.
In 2013, we went from having a full time VP to a half time VP. Most recently, our current VP, Ms. Brault, was kept amply busy with her duties ranging from Special Education, teacher appraisals, parent communication lead, Parent/Student Reading Program, First Aid/CPR, CSPC Member, Health/Safety, discipline, and overseeing developmental assets all while being the second in command to our also busy Principal, Ms. Anne Martin. Ms. Brault has been managing the role formidably, but there has never been a moment where her role/responsibilities have been redundant within the school.
Her role is now being omitted from the administration which begs the question of who will now be taking on her long list of responsibilities moving forward. We have a teaching staff on a work-to-rule so asking them to take on more responsibility is clearly not an option. The sophistication and expertise that comes from years as a teacher and administrator means that Ms. Brault's duties cannot (and should not) be reassigned to our school's only one FT and 1 PT office support staff.
Secondly, St. Johns is a school of 450 students, of which 77 require a broad range of special education support representing almost 20% of the student population. The majority of the IEP students are in Grades 4-8, with the majority w/ ADHD/anxiety which we know requires additional in-class support to keep them on task. St. Johns currently has 1.0 Special Education teacher allocation and as of September 2016 will have only 1 full-time Education Assistant.
The decision to cut Ms. Josie Medeiros, a FT Education Assistant in our Special Education Program, with 16 year tenure at St. Johns, is completely unacceptable. Ms. Medeiros has fulfilled a wide list of duties ranging from student supervision, assisting students with lessons, assistance to students which have mental and physical disabilities with challenges of mobility, communication and personal hygiene. She helps with the marking of tests and work sheets, she teaches small support modified programs like math, she takes notes for children that are unable to transcribe from boards and she assists with the loading and unloading of over 100 students that take school bus transportation.
She is the only EA certified to work with Autistic Students and she carries out dozens of other necessary duties and responsibilities that are essential for our school and student body. Most importantly she is a support to students that require medical assistance and currently assists a student that requires catheterization.
We are asking the board/ministry to provide us with a detailed plan of how, with these cuts, you are going to provide the necessary support to fulfill the needs of all of the St. John students including the Special Education students and how you are going to measure success and progress.
As a parent community, we sent letters of concern, disbelief and outrage last year at this time and are doing so again this year because we care about our kids, our school and our community.
Please reconsider your decisions above because simply stating "it's just not in the budget" is not acceptable moving forward.