St. Benedict's Owners against proposed Unit Leasing Program
24
people have signed this petition.
Add your name now!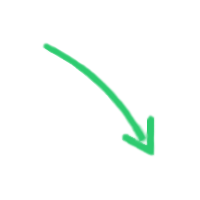 24

people

have signed.

Add your voice!
Maxine K.
signed just now
Adam B.
signed just now
We, the Owners and Members, of St. Benedict's Condominium Community, on behalf of ourselves and current and future Residents, oppose the proposed Unit Leasing Program for the following reasons:
The Unit Leasing Program interferes with our rights and freedoms to do what we want with our property from the time we purchased them as described in the agreed Community Manual.
The HOA Board did not execute full due diligence in providing reasoning and evidence, gathering feedback, surveying Owners, or putting this significant change to a vote among Community Members. Two Open Meetings (one of which did not have the Leasing Program listed on the agenda) where members are muted with only one allowed to speak, is not adequate review with all Owners, nor is it adequate feedback or representation of Owner sentiment.
The HOA Board as not provided adequate data, facts, and evidence to provide reasoning as to why this Unit Leasing Program is needed or valuable to the Owners. Second-hand hearsay from mortgage lenders and realtors with no details do not constitute adequate evidence or need for the provisions of this Unit Leasing Program.
The reasoning for a unit leasing limit provided is, in fact, misinformed and misguided with relation to actual Fannie Mae, Freddie Mac, FHA, and VA loan criteria for warrantable condominium projects. Among the criteria, as confirmed with the preferred lender of St. Benedicts that originally established warrantability for the condominium, there is no stipulation for percentage of units occupied by lessees or primary owners for buyers seeking a primary or secondary home. In fact, lessee occupancy is only a factor for investment buyers at the threshold of 50% or greater rentals under Fannie Mae and Freddie Mac guidelines.
The HOA Board did not include any provisions in the Unit Leasing Program to attempt to ensure quality lessees, and a sense of safety and community among all Residents such as: 1) application process, 2) background check to disqualify sexual offenders and known felons, 3) minimum credit score criteria, 4) minimum rent/income ratio criteria, etc. to be provided upon request.
The HOA Board did not outline their elected responsibility and essential leadership role in resolving any concerns, conflicts, or violations of the Unit Leasing Program by first addressing the issue or concern directly with the Resident(s) and/or Owner(s) in question before pursuing procedural action as outlined in the Community Manual and the proposed Unit Leasing Program.
With the above points in mind, we, the Owners and Members of the St. Benedict's Condominium Community reject the proposed Unit Leasing Program in its entirety and want to continue with the present level of guidance as outlined in the Community Manual.
If this petition reaches 30% of the total Owners of St. Benedict's (20 Members), we reserve the right per Section 4.2 of the Community Manual to request the President of the Board to call a Special Meeting of the Board and these Owners, for the Board and Management to provide actual data, facts, evidence and justification to the points above for spending HOA funds on attorney fees for the Unit Leasing Program. The meeting will not be muted for anyone, and Owners will have opportunities for open discussion per the Community Manual. At this meeting, the HOA Board and Management will provide a paper copy to each attendee on the "Pros and Cons" of the proposed Unit Leasing Program as well as the "Best Practices" of condo leasing as researched by the Management and attorney. We will also have a guest speaker, Jason Inmon, of Barton Creek Lending, give an overview of actual lending conditions and property values based on lessee occupancy from his career specializing in condo mortgage lending and being the original preferred lender for St. Benedict's Condominiums.