St. Anthony Park Library Land Sale
143
people have signed this petition.
Add your name now!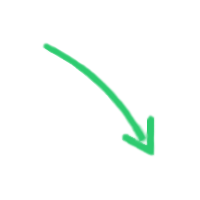 143

people

have signed.

Add your voice!
Maxine K.
signed just now
Adam B.
signed just now
A Brief History of the Saint Anthony Park Public Library
In 1914 Andrew Carnegie gave money to the City of St. Paul for three branch libraries, including Saint Anthony Park, with the stipulation that each community must raise funds to purchase the land on which the library would be built. The Improvement Association of SAP raised money to purchase two lots closest to the intersection of Como and Carter Avenues, Lots 23-24. However, more land was needed to satisfy the architect's plans. Edward and Grace Freeman, neighbors across the alley at 2196 Carter, donated the necessary third lot, Lot 22. Even then there was little or no room for green space around the library and, when the library officially opened in 1917, Grace Freeman donated the fourth lot, Lot 21. Without her gift, the Children's Rotunda addition of 1999 would not have been possible. The west boundary line of Lot 21 runs through the Rotunda addition and continues 50 feet southeast. The city is proposing to sell some portion of this land and we oppose selling any part of it without community input.
As residents of Saint Anthony Park, we wish to express our dismay that the city of Saint Paul is considering selling some of our local library's land. Donated public land, given to further the common good, should not be treated as a commodity. A critical issue is that the land belongs to the city of Saint Paul with the library merely acting as a custodian. Therefore, the city needs to consider the interests of not only the library but the community and city residents as a whole. That this proposed transfer of donated public property originally occurred with no notification or involvement of community residents or the local district council is very disappointing.
This is an especially crucial time to preserve all the city's open land for public use, given the increase in density as new apartment buildings are being constructed. Construction is already approved and under way for two four-story apartment/co-op buildings within two blocks of the Saint Anthony Park Library. That will greatly increase the need for additional land for citizen use. Saint Paul needs to look to its citizens as a whole and beyond the parochial use of the library when deciding whether to give up any of its land.
Our Carnegie Library is a neighborhood icon. The land it sits on was donated in the early 1900s by civic-minded residents. The ideals and desires of those who gave the land should be honored by those who benefit from their foresight and generosity. The residents of our community have a long-standing and continued interest in the educational value of library access for all its citizens. The garden that has recently been developed on library property is meant to further that educational mission.
The library garden provides an attractive outdoor gathering place for our community. This is no ordinary garden. It has evolved over a very short time into a beautiful and functional area designed to attract pollinators--bees, butterflies, birds. The garden is meant to further the resources of the library by using it to teach our children and others about the interactions between humanity and the environment. The pollinator garden has been planted at little or no cost to the city by dedicated volunteers who consider it an investment in our neighborhood's future.
This issue involves substantial public land that belongs to all our residents. A misunderstanding of where the property line is does not make a viable argument for selling property. It is not necessary or sensible to sell donated public land to rectify an individual's mistaken assumption.
We oppose any sale of the library land. Since this issue involves public land, more public input is definitely warranted and necessary for our community.