Protecting the Rights of SSP Providers in D11
400
signers.
Add your name now!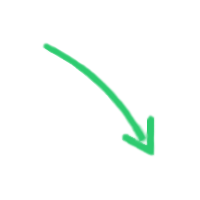 400

signers.

Almost there!

Add your voice!
Maxine K.
signed just now
Adam B.
signed just now
April 2, 2021
Dear Board of Education, Dr. Thomas, and the Bargaining Teams,
In September of 2020, at the height of a pandemic, D11 Nurses, Physical Therapists, Speech Language Pathologists, Occupational Therapists, Psychologists, Social Workers, and Counselors, known as Special Service Providers (SSPs), received notification that the District would deny past practices and would no longer provide job security for this group of employees. As you know, the SSPs would transition to an annual contract where each could be dismissed without cause yearly. While this group of valuable employees cared for the health and well-being of all our students and often fellow staff, the news from the District added an additional burden and left them wondering if they would still have a job at the end of the year in which each employee has given much more than any other year. The SSPs were offered some relief when Dr. Thomas and Thad Gemski of CSEA sent out a joint memo that all members of the bargaining unit would continue to have similar paths to non-probationary status and subsequent job security.
We were shocked and saddened to hear that, in the first bargaining session of the year, the District was rescinding their good faith agreement and taking the stance that again they would not grant non-probationary status to SSPs.
Please consider that this unequal treatment between employee contracts creates the following issues:
Employment issues
Many school employees invest decades of their personal and professional lives in one district. They purchase homes and build their families within the communities where they work. With this contract change, District 11 will become a weigh station where employees wait for the better job to become available. Fewer employees will purchase homes or build families in the boundaries, thus reducing community growth and student numbers. People will use District 11 as a transition job until the find a location for a career and family investment with a district that offers job security.
If a SSP had been in the district for 20 years and was let go at the end of the year for no reason, they would not be able to go to another district in Colorado and be placed on the same salary schedule. They would lose pay. Also, District 11 currently offers a great incentive to not use sick days and store them for either emergencies or wait until you retire to try to be in the top 40. What would encourage anyone to not use all their sick days each year? That same 20-year employee, who is let go for no reason at the end of the year, would stand to lose their years of built -up sick days. Why would you choose this district when you could lose all of your security every year? As a professional, why would you encourage anyone to work for this district? Why would you buy a house in this district if you are not going to work in this district?
Data supports that new hires are more expensive and less cost effective taking up valuable time and money while requiring additional training services.
Legal issues
These positions are required by federal IDEA law as related service providers to students with disabilities. The district will assume more liability and compliance issues due to inexperienced staff.
Treating employees who work with disabled students differently than those who work with general education students could be deemed a discriminatory employment practice.
Dismissing long-term experienced SSPs may signal age discrimination.
Employee Shortages
Many of these positions are hard to fill and in certified fields with a shortage of graduates. D11 regularly has unfilled positions for nurses, speech pathologists, psychologists, counselors, and social workers. Some remain unfilled all year long. Unfilled positions result in poor services for students and families and legal battles.
Without these essential staff key to providing mental health services and developing equity, the District will purchase consulting services costing more money with less management control.
Retention issues
Historically, in order to attract quality, experienced people, District 11 offered new employees the most recognition on the salary schedule for previous experience. The District, by its own actions, will undermine its ability to attracts and retains employees. Why would any SSP provider apply to District 11 knowing they will deny the SSP employee security? (You may not realize that in Colorado one's experience does not travel with them when they move to another district. Districts can choose how much experience to acknowledge. Each year an employee remains in a District, the more that person has to lose by remaining in a place with a contract that can be revoked yearly. When they gain new employment, that new district may acknowledge no experience credit reducing one's salary achieved over time.)
Schools with high staff turnover have lower scores and lower success rates than those with strong retention.
SSPs will seek employment in a more stable environment.
SSPs will choose employment outside of public education.
Relationships
SSPs foster strong relationships with students and families among our most marginalized communities. School statistics indicate that strong consistent relationships between students and staff improve student and school success.
Creating separate and less beneficial working conditions for these employees will weaken schools and D11 success.
For the success of the students and families of District 11, do not diminish the employee status or benefits of any D11 employee. Do not enlarge the gap between the haves and the have nots by segregating those who deal with marginalized communities into a lesser employment condition. The consequences of this proposed action far outweigh any presumed gains.
If the Board of Education and the Superintendent are committed to student well-being and equity, then the Board's actions must model that behavior in it management of all employees.
The signatures below are representative of Special Service Providers, teachers, administrators, parents, and community members who urge you to maintain equity through the contract stability presently offered to all certificated teaching staff.