SSDI Income for disabled people with civil service jobs that disqualify them from SSDI earning.
11
people have signed this petition.
Add your name now!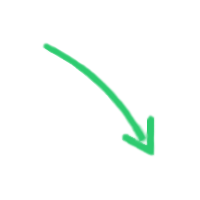 11

people

have signed.

Add your voice!
Maxine K.
signed just now
Adam B.
signed just now
The rules for SSDI are outdated and hurting many now disabled hard working Americans. SS Administration will only looks back 10 years prior work history to becoming disabled, and disqualifies hard working Americans from SSDI Income if they have had a job position in those years that was paid through a US Town or City or considered Civil Service. Many towns and cities did not pay into SSDI for their employees through their weekly earnings leaving them in a torturous position should this employment be their last before becoming disabled. It is very unjust that a person may have worked 30 or 40 years in other jobs whose employers did make SSDI contributions prior to working for a US Town or City or as a Civil Servant... SSDI however, will not take those great, hard earned contributions into consideration. They refuse to provide SSDI income due to an antiquated, outdated and completely unjust ruling that says they will only look back 10 years to collect their qualifying quarters. This is crap and needs to change. You have a better chance at collecting disability income if you never made a contribution at all. That is unjust! Living 6 years without an income of my own while I watch and see others who have just arrived at our Country or who have spent their lives doing illegal drugs or drinking their health away, never even having had a real job, much less having made SSDI contributions get a secure monthly income paid for off the hard working backs of hard working Americans. This iis The contributors' money...not the governments' or the lifelong unemployed. This is our disability insurance that WE paid for! Please help me facilitate this change or at least get someone to notice this huge injustice. It may not happen for me in my lifetime, but moving forward, our children and the next generation should not have to face this huge inhumane injustice should they become disabled later in life. In this situation, one can not even find a disability lawyer in the country who has enough gnads to help by standing up to the SS Administration and trying to make this injustice just.