Bring a GREEN flea market to 5330 Pinkney, SRQ, FL
51
people have signed this petition.
Add your name now!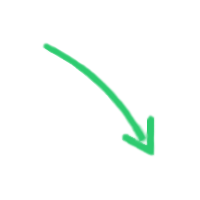 51

people

have signed.

Add your voice!
Maxine K.
signed just now
Adam B.
signed just now
This is a petition to implore the Commissioners and Zoning Administrator of Sarasota County, Florida to grant a special zoning use catagory change to allow zoning necessary to open and operate a GREEN FLEA MARKET, allowing both indoor and outdoor retail sales, at the location of 5330 Pinkney Avenue in central Sarasota (neighbor to the intersection of McIntosh and Ashton Roads). The property consists of 14 plus acres formerly occupied by the Forest Products Co., a wooden truss manufacturer. The site is now empty without current prospects. This specific location has infrastructure already in place, would not infringe on any residential neighbors (there are none nearby) and is ideal for such use with simple minor zoning changes. In these difficult and trying economic times, buyers and vendors alike deserve a common bazaar that is affordable for all. The retail bazaar (flea market) venue has been freely available to the public since commerce began. The flea market is an American icon (estimated 1.8 billion dollars per year) and a way of life here in the States. The citizens of Sarasota County require and deserve affordable storefronts for fledgling merchants who cannot afford the expensive mini-malls and high dollar per square foot store fronts that line our major streets. We need a large, single, inexpensive location to provide an incubator and breeding ground for local entrepreneurs who represent the Free Enterprise System. We require a central outlet for our local farmers to bring their healthful, organic products closer to where we live so that precious fuel can be conserved. We need more new public venues where education concerning recycling, waste reduction, alternative transportation endeavors, green building systems and components, urban florida friendly landscaping and water and energy conservation ideas and techniques can be made available to large segments of the shopping public. There is no mystery as to what lies behind the closing of so many local businesses and service companies. The number of empty store fronts that line our streets and industrial park avenues is unprecedented. ANY local citizen with casual interest may drive just about anywhere in our communities and see for themselves the For Rent, For Lease, and For Sale signs literally lining the streets. Ads in our local papers try to out do one another by offering LOW, LOW square footage triple net DEALS. Few are renting. Few are buying. Few can afford to take that bait. LET US RECYCLE OUR ABANDONED, FORECLOSED AND UNDER-UTILIZED PROPERTIES. Let us raise our voices against the high cost of NEW-GROWTH by simply UTILIZING WHAT WE ALREADY HAVE. Times are DIFFICULT at best and are going to get much, much worse. There is nothing negative about that statement. It is a simple fact that can not be denied nor ignored. Travel costs will continue to increase. Let\'s ask for our GREEN FLEA MARKET to be approved at 5330 Pinkney. There will be room for many vendors, but available space will rent out quickly. Let\'s get this approved and move into the new dawn for Sarasota. It will aid an ailing tax base and give vendors and buyers alike a GREEN, low cost shopping choice and alternative. Although there is a very good flea market operation 20 miles to our north,we do not necessarily wish to travel to and spend our money in Manatee County. If we succeed, Sarasota may well become a model and example for others communities to follow.
Sponsor
This petition is sponsored, in part, by Mr. Charles Tanner, a Sarasota County, Florida full time resident (8 years) and by a group of similarly minded people who desire to bring the SRQ GREEN FLEA MARKET to 5330 Pinkney Avenue in central Sarasota.
Links
www.scgov.net www.sarasotagreenmarketplace.com www.sarasotagov.com click on \"your green city\"