SRI-BESTARI FEE REDUCTION
171
signers.
Add your name now!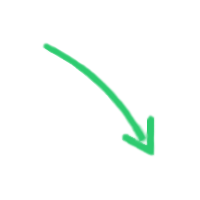 171

signers.

Almost there!

Add your voice!
Maxine K.
signed just now
Adam B.
signed just now
On behalf of parents and guardians of students in Sri Bestari Private School, we would like to request for reduction of school fees and related charges by no less than 20% for the remaining school terms of 2020 in view of the imminent economic downturn.

Citing the letter we received April 20, 2020, we fail to see how supporting your teachers in sourcing for materials can constitute as an alibi to not reduce fees.
Firstly, for us parents who are following the lessons, we do not see how "sourcing for alternative materials" are any different than usual lessons. Secondly, during this time, we parents also have had to exhaust all forms of materials and ways to support the learning. Such as securing printers and papers and all other materials. Surely, as a practical measure, we as parents are not asking the school to bare these expenses which should have already been included in the fees we pay.

Not to mention the additional efforts we as parents have to put into supporting our children in doing the e-learning from home by accessing the work on the various channels that the teachers have set.

Expecting us to pay full fees with instalments is a stark reflection of the lack of empathy the school is willing to show us.

Our main reasons for sending our children to your school are:

1. the learning environment - guidance by teachers, companionships and the school community as a whole.
2. the facilities provided by the schools - the classroom, music room, dance room, playground, labs, fields and etc.
3. the safe and secure environment from 7.30am to 3.30pm, at least 5 times a week.
These are the reasons we enrolled in your schools, and the reason we agree to pay private school fee rates.
Pray tell, which of these services and facilities is the school providing to us during this MCO period? As stated in your letter to us, the school will remain closed for another 2 weeks after the MCO. That is more than 50% of the single term duration. Us asking for a 20% reduction as compared to the more than 50% time the school is closed is a considerably conservative request.

It is an understatement when we say the home-based learning have been executed poorly. It was a complete and total unmitigated disaster to start with.

The Government had made the first Movement Control Order (MCO) on 16 March with a subsequent announcement to extend it to 14 April made on 25 March. We only received an email that lessons will be switched to home-based learning on 31 March. Lessons were to start 1 April.

Hardly enough time for us parents to see to the necessary arrangement. As with all new methods, there are teething problems. However, right now, as we enter more than 5 weeks of MCO, there are still issues where the information coming to us are fragmented and ad-hoc.

We have already suggested pre-emptive measures to be taken into account. But as an institution who will play such a pivotal role in nurturing our children as future leaders in their own right, we still see your teachers and the school board passing the buck over to us parents.

Mind you, as parents, we will endeavour to support our children where we can. And as private school fee-paying parents and guardians, we would expect no less of a support from the teachers and the school board.

Finally, we had reached out to the school on our own accord in hopes for a more open two-way communication. Other than the occasional letter and notices, we have yet to see anyone from the school reaching out to us to have a conversation on these matters.

All that are clearly lacking at this point in time. Hence, it is our collective opinion that the school should reduce fees by no less than 20% for the remaining school terms of 2020.