Spore 2
2383
people have signed this petition.
Add your name now!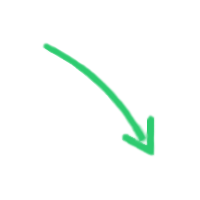 2383

people

have signed.

Add your voice!
Maxine K.
signed just now
Adam B.
signed just now
Spore 2 Petition!
I think that it is safe to say that we all want at least some sort of update to Spore. The fact of the matter is that Spore is outdated, what we need is a Spore 2. If EA won't make one because they think that it wouldn't sell well, then let's show them just how wrong they are! This is a campaign for Spore 2, to show EA that we want one.
In order for this to work we need to get the word around. For now simply making creations to help advertise will do. Make sure that you let anyone that might be interested know about this as well! If we all work together we can do this!
Features:
Spore 2 would be more like the 2005 version of Spore that was never released, with a few things from the community. Feel free to submit ideas!

Cell Stage
The cell stage would not differ greatly from 2005 Spore. The cell parts would now have sliders similar to how the creature parts do. There will also be a few new parts to add greater diversity to the cells. Cells can now be published and can populate others games.

Creature Stage
Again, mostly like the 2005 demo. You will start out as an aquatic creature and you can choose to either evolve into a land creature or stay aquatic. If you stay an aquatic creature you can play the rest of the stages underwater. You can live in herds, nests, or be a lonely creature.

Tribal Stage
The tribal stage would be a lot more in depth than it is currently. There will be a hut editor, war mounts, a domesticated creature editor, more tools and weapons, a tool creator, a language creator, and various other things. You will start out very basic, with only a hut. As you progress though the stage things will become more complex and you will get access to better features. Other tribes will also interact with each other.

Civilization Stage
You will start the civilization stage in a sort of medieval type situation, with primitive technology. As you progress through the stage the technology gets more and more advanced. There will be infantry and war mounts for wars, as well as new types of primitive vehicles. Infantry will progress along with the stage. There will be natural resources that will be worth fighting for to make new things.

Space Stage
Space stage will become much more expansive. You will have access to fleets of spaceships to patrol your territory and help you conquer planets. The size of your personal fleet will depend upon your rank. Once you reach the highest rank you can have a very large fleet of ships. There will also be a Galactic Council/Senate to deal with any wrong doing. The reach of this council will not extend to the outer rim, so you can do whatever you want out there. If you start to start too many wars the council will take action. You can either back down or fight them for rights over the galaxy. Your allies can help you in your conquest against the council.

Once you reach a certain technological level you can fly between other galaxies. You can then conquer or trade with them.

Make sure to sign!
Links