Save Peter & Mary Jane's marriage in the Spider-Man comics
626
people have signed this petition.
Add your name now!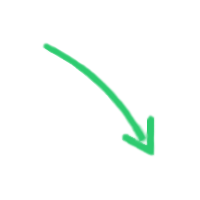 626

people

have signed.

Add your voice!
Maxine K.
signed just now
Adam B.
signed just now
Created January 7th, 2008
To Joe Quesada Marvel Entertainment, Inc. 417 5th. Avenue New York, NY 10016
Dear Mr. Quesada, In December 2007, Marvel Comics recently ended Spider-Man\'s recent story-arc "One More Day", and we, the fans, are not happy with the change made to the character\'s status quo. While some changes aren\'t so upsetting to fans, such as having Peter Parker\'s secret identity remaining a secret again and the resurrection of Harry Osborn, the one change a majority of the fans can agree on is that we hate the fact that Spider-Man\'s marriage to Mary Jane Watson was undone. To those not yet aware of the change, in the comics, Aunt May was dying after a gunshot wound shortly after Peter Parker revealed he was Spider-Man to the world at a press conference in the "Civil War" comic series. Peter and Mary Jane made a deal with Mephisto to have him save Aunt May\'s life, but at the cost of their marriage and having all knowledge of their marriage erased from their memories. This change has not been well received by fans, with many saying on message boards that they would either stop reading and buying the monthly comic series "The Amazing Spider-Man", now the lone in-continuity monthly comic Spider-Man has, or stop reading Marvel\'s comics altogether in protest. Even the message boards of Marvel\'s official website have had many fans posting their dislike of the "One More Day" story. Currently, 67 percent of the fans who voted on one poll say that they\'ll stop reading the Spider-Man comics as a result of "One More Day", while 89 percent of the fans who voted say they are unhappy with the "retcon" of the marriage, and 84 percent of the fans that voted call "One More Day" on one poll, to date, the most disliked Spider-Man storyline, even moreso than the "Clone Saga" from the 1990s. While it\'s known that most Spider-Man writers and artists, such as you Mr. Quesada, were never fans of the Spider-marriage, a majority of the fans are, and we did not want to see it end, with many especially upset that Spider-Man literally made a deal with Marvel\'s version of the Devil to save his Aunt May\'s life and erase his marriage, as well as twenty years of continuity, from the Spider-Man comics and, as a result, from the rest of the Marvel Universe. While it is not known if sales will go up or drop as a result of "Brand New Day", the current story-arc Marvel has planned for Spider-Man, the new status quo is not well liked by fans, and we would like to see the Spider-marriage restored. We would not like the retcon of Peter Parker\'s marriage to Mary Jane Watson in the Spider-Man comics to remain permanent, as Marvel has said it is trying to do and give the character a new status quo. While Marvel has split up the pair in an attempt to lure in new readers and that change is necessary for comics in order to keep things fresh, but we the fans do not like this particular change. Please undo the retcon and let Peter Parker stay married to Mary Jane. There are a lot of fans that care about and support the Spider-marriage. We hope that Marvel will ultimately give back what the fans want and restore Peter Parker\'s marriage to Mary Jane. Thank you for your time and patience reading this petition.
Sponsor
Stuart Green
Links