Spider-Man PS4-Please Amend For a Multiplatform Game.
24
people have signed this petition.
Add your name now!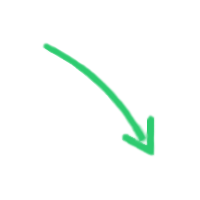 24

people

have signed.

Add your voice!
Maxine K.
signed just now
Adam B.
signed just now
[Please sign with your full name please.]
I have been waiting for a new Spider-Man game for quite a long time now. Since the last game was released, I got a fresh new gaming PC. My Steam games are downloaded and ready to roll. Spider-Man's next game is what my PC is itching to try out. I counted down the calendar, hungry for one of my favorite comic book characters to get his next game released on the platform that outlasted every retro platform since forever ago.
I believe I have just read a report on Insomniac making a Spider-man...a PlayStation 4 exclusive (O'Connor)! Seriously, I and a chunk of my buddies are furious with this move. I spent a huge amount of my money on my PC next to my Xbox One, and I took a giant bite of my bandwidth getting it ready to play my games, then Spider-Man decides to join Insomniac's bandwagon. Why isn't it illegal to make an exclusive?
A second paper I read also confirmed this, and that the developer has worked on two other exclusives (Hamilton). Why would Marvel even approve of this when they know that several fans would get pushed away? Morally, that sounds all too wrong, right?
I started reading another article, which goes even further….. It claims that "Marvel and Insomniac have teamed up" (Perry). I honestly could not believe what I was reading. Marvel actually pushed away the PC, Xbox, and Wii communities. This is very disappointing compared to the previous game being on four platforms.
Marvel, as the owner of Spider-Man, you can easily fix this, or cancel the contract and force the game to be canceled, preferably the former. The current developer can push a little harder to port this game to other platforms, or other exclusive teams can do it, such 343 for the Xbox One port and Valve for the PC port. Perhaps a multi-platform can port the game to all non PlayStation platforms altogether. The best examples would be Infinity Ward or Sledgehammer. I can also include one of my favorites, Bethesda.
A second idea would be for exclusive developers to get the rights and make their own Spider-Man games that are unique. That way, each console would get an exclusive Spider-Man game with different stories and gameplay.

By signing this petition, you agree that this PlayStation 4 Spider-Man installment is to be ported to other platforms such as PC, Xbox One, and Wii U, or alternatively, each console to get their own Spider-Man game.

Works Cited.
Hamilton, Kirk. "PS4 Is Getting A New Spider-Man Game." Kotaku. N.p., 13 June 2016. Web. 14 June 2016.
Perry, Spencer. "Spider-Man PlayStation 4 Game Revealed!" SuperHeroHype. Craveoline Media, LLC, 13 June 2016. Web. 14 June 2016.
O'Connor, James. "Insomniac Games Is Making a Spider-Man Game." VG24/7. N.p., 14 June 2016. Web. 14 June 2016.