Spice & Wolf 3rd Season
74
people have signed this petition.
Add your name now!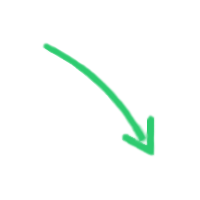 74

people

have signed.

Add your voice!
Maxine K.
signed just now
Adam B.
signed just now
Spice & Wolf (Ookami to Koushinryou in japanse) is a light novel created by Isuna, Hasekura, and the Anime released until Season 2, which it's last episode was on September 2009.
This petition would be to ask the Anime version producers:Imagin, FUNimation Entertainment, Brains Base and flying DOG, to make a new season of this great anime. It is to prove that there are lots and lots of fans from the Spice and Wolf series yet and that we and everyone would LOVE to watch a brand new season of the greatest Light Novel we have ever watched, Spice & Wolf.
We don't want to abuse from your kindness, but here it goes:
If possible, our biggest dream would be that the 3rd season has not just 12-13 episodes and it's done, we would like the anime to go from the point it stopped in the 2nd Season of the anime UNTIL the end of the Light Novel(book). Well if it's impossible or too risky, just some new episodes is fine, we just want this dream of ours to become true, which is, a 3rd season of Spice & Wolf!
5000 signatures not enough? So let me show you how big it still is:
1° - Facebook.
Spice & Wolf series has a total of 94 thousand likes; it has over 10 groups of fans from the series; There are thousands of people with Holo's picture as their profile picture, sharing images of her, etc..
2° - 4chan.
I don't know if you know but it's a gigantic forum, and in the /a/ and /c/ and /w/ I see her quite often, almost everyday to be more precise. They create "threads" with her image and ask for anime images (/a/), cute images (/c/), and wallpapers (/w/). It gets lots of people sharing images, talking about the series and everything related to it, even the Light Novel(book) sometimes.
3° - MyAnimeList.
In Myanimelist.net, people can put their scores about the anime/movie/manga/light novel that they watched, from 0 to 10, and it's usually really hard for an anime to surpass the 8.00 grade. The Light Novel has a grade of 8.81 and it's ranked #24, so yes, Spice & Wolf Light Novel is the 24th top manga/light novel in the whole world. The Anime? The 1st season is ranked #108 with 8.38 grade, and the 2nd season is ranked #108 with 8.47 grade. Spice & Wolf has lots of fan groups in MAL with more thousands and thousands of people in them.This website is not quite small, actually it's very big, most anime fans have their own list in it. Doubting? Check MyAnimeList yourself (http://myanimelist.net/anime/2966/Ookami_to_Koushinryou).
4° - Ebay.
Check ebay and see how MANY of items are there from Spice & Wolf series, lots of them posted not so long ago.
5° - Amazon.
Same thing like Ebay, lots and lots of items from the series.
----------------------------------------------------------------
Even after 5 from years since the 2nd Season release, thousands of people are still fans, thousands of people talk about it, share images, everything!, imagine how BIG Spice & Wolf would be if it had a 3rd Season!, just think about it.
Hope this is enough, and that our voices are not ignored!