Sphere of Influence Change for Unincorporated territory between Grayson and Withers in Lafayette, 94549 and within Lafayette/Acalanes school districts
71
signers.
Add your name now!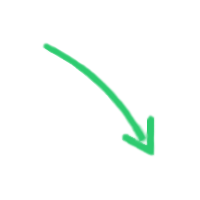 71

signers.

Almost there!

Add your voice!
Maxine K.
signed just now
Adam B.
signed just now
This petition by residents is an adjunct document in support of the following letter written by Kristen Altbaum supporting changing our Sphere of Influence (SOI) from Pleasant Hill to Lafayette during the current Municipal Services Review period. This petition will be forwarded to Pleasant Hill and Lafayette City Managers. Given that LAFCO, a taxpayer funded agency, is responsible for helping facilitate logical boundaries, we residents are asking for support of this SOI change for our neighborhood:
March 27, 2019

LouAnn Texeira
Contra Costa County LAFCO
651 Pine Street, 6th Floor
Martinez, CA 94553
Dear LouAnn,
Thank you very much for meeting with us and answering our questions!
In anticipation of LAFCO releasing a city services review which culminates in an SOI update, we support a SOI change for our area as described:
Unincorporated territory on Reliez Valley Road, or feeders off Reliez Valley Rd., south of the intersection of Grayson Rd./Reliez Valley Road, and all consistent with a Lafayette 94549 address and within the Acalanes/Lafayette school districts (map attached).
Our unincorporated territory, as described above, is currently illogically placed in the Pleasant Hill SOI, and further, illogically combined within the same island, as unincorporated Pleasant Hill parcels to the north east of us. These north east parcels comprise a completely separate community from ours, separated by significant topographical "barriers". Grayson Creek separates Reliez Valley parcels in unincorporated Lafayette from unincorporated Pleasant Hill parcels on Mohawk, which are accessed by Grayson Road. This creek is within a very steep ravine and is surrounded by ivy and berry bushes that make traversing through it, to access our Pleasant Hill island neighbors, through yards, impossible. Further, unincorporated Lafayette parcels off Gloria Terrace are separated from unincorporated Pleasant Hill parcels to the north by a steep hill and subsequent ravine. Any attempts at co-mingling with our Pleasant Hill neighbors would have to be done by car, or biking/walking on arterials in many areas without sidewalks, versus through open space areas, yards, paths or residential streets.
Besides significant topographical barriers and Lafayette 94549 versus Pleasant Hill 94523 addresses, unincorporated Lafayette is separated by our unincorporated Pleasant Hill island neighbors by:
A. Community identity: Our island neighbors identity themselves as "residents of Pleasant Hill", whereas we identify ourselves as "residents of Lafayette".
B. Neighborhood unity: We are unified with our Lafayette City neighbors through attending the same parishes, coaching Lafayette sports, volunteering for Lafayette schools and patronizing local Lafayette businesses and restaurants. Our island neighbors are unified with Pleasant Hill City residents by these same standards.
C. Schools: Our children attend Lafayette and Acalanes districts schools. Our island neighbors' children attend Mt. Diablo district schools.
D. Access roads and commute patterns: We access our homes via Withers/Reliez Valley Roads and make multiple trips per week in and through Lafayette. Our island neighbors drive in and through Pleasant Hill and access their homes via Grayson Road.
Pleasant Hill Planning Department Staff has confirmed that our island is not mentioned in Pleasant Hill's general plan and no record has been found as to why we were ever part of Pleasant Hill's SOI to begin with. Our original island boundaries were likely established prior to significant residential buildout, prior to 1960, and have been outdated and illogical for many years. They no longer make sense from a "community identity" and "neighborhood unity" standpoint. We are bordered on our southern edge by the City of Lafayette. Our island neighbors are bordered on their eastern and northern edges by the City of Pleasant Hill. This makes neither side of our island a stand alone island, detached from the community we/they identify with.
We respectfully ask that you split our island during the city services review period so that all territory south of the intersection of Grayson Rd/Reliez Valley Road on, or feeders to Reliez Valley Road be changed to a Lafayette SOI; and all territory which accesses Grayson Rd. continues to reside in the Pleasant Hill SOI. This SOI change mirrors the much more recently imposed and logical school districts boundaries. A majority of all neighbors, if not all, will agree with this determination.
Thank you for your consideration.
Sincerely,
Kristen Altbaum (and neighbors within the Reliez Valley corridor)
(925) 285-8309
.cc Niroop Srivatsa, June Catalano