Gladiator fights or Peace talks
66
people have signed this petition.
Add your name now!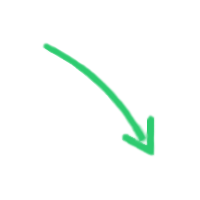 66

people

have signed.

Add your voice!
Maxine K.
signed just now
Adam B.
signed just now
Summary of Issue:

Within the last six years, The California Department of Corrections has been under scrutiny once more with the media and families of the incarcerated. The department is being accused of staging what is commonly referred to as ,"Gladiator Fights," however, was labeled by C.D.C.R as "peace talks" between disagreeing individuals.
In 2019, C.D.C.R spokesman Shaun Spillane states in a news article," Prison officials, are kind of at the point where they realize this isn't working. Rather than getting the same result, they're putting their heads together and trying to come up with a new approach." : California halts prison gang peacemaking effort; published 8:14 am PT, Sept. 25, 2019.
After the media shed light on the staging of fights, C.D.C.R. halted these "peace talks" for a moment in time. Until, the Covid-19 pandemic reached the prisons in early 2020 that ultimately caused further restrictived movement to limit the spread.
Now in 2022, the pandemic has slowed down drastically and has allowed C.D.C.R to begin rehabilitation programs along with visitation with certain restrictions. However, the new approach that C.D.C.R is taking is much more drastic and dangerous from their first choice of "Gladiator Fights."
The department released a memorandum dated April 12, 2022 Subject;" Housing of ALL Incarcerated Persons to Expand Rehabilitative Programming", and has chosen to reintegrate all individuals again without regards to; documented assaults, riots, serious injury and harm, etc. when conflicting individuals are forced to engage regardless of race, affiliation, or point system.
Reintegration is not helping Rehabilitation:

"..objective of these changes is to allow opportunities to focus on educational goals, rehabilitative programs, and achieve greater personal success.."- Per the above memorandum.
This statement is completely false and misleading because the department has not yet addressed or tried to find a working solution for our loved ones that do not lead to violence , serious injury, or sets up a situation for an individual to choose between "fight or flight".
The department is holding rehabilitation programs that our loved ones can earn good time credits and milestones to be applied towards their earliest parole date ,hostage. These programs that are supposed to be offered to any individual that wants to participate can now only be accessed to individuals that conform to this new policy that has proven time and time again a failure.
The outcome of this effort has proven results of; violence, imminent harm and danger, extensive injury to persons, and the loss of good time credits that they have earned but are now being stripped due to the incarcerated being forced by the C.D.C.R. administration to engage one another.
Action Needed:

This awareness is intended to expose the current danger our loved ones are facing by the department who society has entrusted to rehabilitate those incarcerated not to cause them harm.
With your support and donations we can speak for those that are incarcerated and file an injunction to stop this violent path C.D.C.R. is pursing with our loved ones.
The link provided is where you can donate and will find further information regarding where and how the funds will be used.
https://gofund.me/d0ca0db7