spartan-race-point-system
28
people have signed this petition.
Add your name now!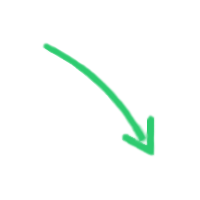 28

people

have signed.

Add your voice!
Maxine K.
signed just now
Adam B.
signed just now
OPEN LETTER & PETITION TO SPARTAN RACE
FROM THE SPARTAN 300 ATHLETES
A.      The Spartan 300 is made up of the SR athlete community who are or
place:  Top 10 in the 2012 Spartan Points Series, or #1 in an Age
Group in the 2012 Spartan Points Series, or Top 3 in a 2012 Spartan
Race Saturday or Sunday Competitive Wave, or #1 in an Age Group in a
2012 Spartan Race Saturday or Sunday Competitive Wave.
B.      The Spartan 300 have cumulatively done 300 Spartan
Races and, as a group, have been at every event on the SR calendar.
C.      The Spartan 300 represent and promote SR at numerous other obstacle
race events – from TM to SHS to DnD – often winning those events.
D.      Many of the Spartan 300 market SR through a variety of means and
channels, on and off-line, whether on social media, training venues,
on the Street Team, in the SR high school outreach program, or other
outlets.
E.      We regard SR as the leader in the sport of obstacle racing.
F.      We are passionate about SR and passionate about the sport of obstacle
racing. We are obstacle racers.
G.      In 2012, only 60 athletes have done more than 6 races, 50 more have
done 5, and 157 have done 4 races – so a Points System that is based
on 4 races has a more pronounced effect on the athletes who are
actually doing that number of races, ie the Spartan 300, and it is
important that such system achieve goals of rewarding the most
consistent and best all-around Spartan Racers.
H.      Of the 25 USA based SR races, 14 of them are Sprints, 5 are Supers
and 6 Beasts, yet to rank at the top of the points system, only Beast
races will determine the major placings.
I.      The current point system was devised as a marketing tool to rank
all racers doing a SR and encourage racers to race more races, not
primarily as a sport scoring model.
J.      The current points system fails to provide a system for ranking
elite racers in a manner that, we believe furthers the sport of
Spartan Racing.
We urge SR to modify the current system of RACE SCORING as used to
calculate standing for cash and prizes.

Below we have listed points that we believe have given cause to
contention and frustration during the 2012 race year and would like

Spartan Racing to consider modifying its race scoring system either
overall or for the Elite Wave division of its races.
A.  Only Beasts end up mattering.
1.       Only Beasts end up being relevant in the overall points standings
since most serious elites will race at least 4 races.  Sprints and
Supers end up being irrelevant and therefore will cause elites to only
focus on running Beasts. Also this does not crown the best overall
racer. It crowns the best long distance racer.

B.      Entire season hinges on VT Beast and can negate your entire season
as several racers have experienced.

1.      Vermont: A racer may be at the very top as an Elite and then have a
bad race, fail to finish etc in VT and rather than drop a few places
the racer ends up completely off the leader board.

C.       Point system is not a true reflection of some athlete's success
over the entire season.
We as members of the Spartan 300 believe it is imperative for the
integrity of SR as a racing organization to provide a points/scoring
system that:
1.      Accounts for all race distances
2.      Gives due weight to them relative to the number of races offered on
the SR calendar
3.      Withstands scrutiny.
4.      Rewards consistency and excellence of performance over the whole race year.
Respectfully,
The Spartan 300
When signing Please add in the Comment Section number of Spartan Races you have run and finishes.

Links