Spanish for Everyone at Park Elementary
11
people have signed this petition.
Add your name now!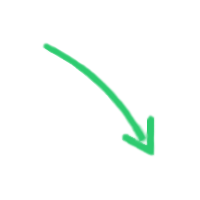 11

people

have signed.

Add your voice!
Maxine K.
signed just now
Adam B.
signed just now
The best schools feel like home away from home or even the best form of home for some children. The kind of place most children want to be in are ones that feel warm & inviting, curious to how you are doing or what you are up to, give you a voice on what you think is meaningful, and ones that come together every day to share common ground. This has been Park Elementary for so many children. One of the examples of common ground is everyone is learning Spanish.
Emotional and physical safety come before any type of real learning can happen (basic psychological needs). This is easily understood under Maslow's Hierarchy. Next comes supporting the emotional well-being of a child. If we have close supportive relationships, we create a "sense of connectedness" or "belongingness" (Schaps, 2003). Children and adults feel like they can and will learn and grow in this environment. They feel they have a say and can be invested in their everyday surroundings. Learning a language takes time and support. Park Elementary has the teamwork built into the everyday structure.
When there is motivation to be a part of a bigger team, we will work harder to achieve and preserve this belief. Students will become academically invested and motivated. They will want to follow rules to be safe and kind to others. They will pass this message on to others because they believe in it. Park Elementary is known for helping create the best person in each individual student, and this includes seeing the more of the world through the eyes of learning another language.
Students become committed to the schools' norms, values, and goals. Schools create environments that teach students skills that will help them throughout their lives. Spanish is a language that will benefit them for the rest of their life. They will find jobs easier, may get paid more, it will encourage them to travel and see the world, and they be part of the 450 million people speaking Spanish (16% of the world's population).
It is proven that schools based on community focus show more academic outcomes than ones of academic focus. Also, it show great benefits in children wanting to be fair, follow rules, and help others. When someone feels valued, they can pass on this feeling to others. The positive community feelings grow from there. Spanish has been everyone's common ground. Let's help keep this community together by having Spanish for everyone 90 minutes a week.
For a productive & respectful community, everyone is engaged and part of the team. Students, family, and educators work together to build their shared school vision (Cohen, Cardillo, & Pickeral, 2011). A democratic community contains liberty, justice, common good, equality, diversity, and truth. Children need to be a part of this to understand the respect. Supporting one another builds respect.
Respect is about everyone's needs. Supporting and engaging everyone from the parent to the child to the staff member shows everyone's needs and interests are important. Relationships build the community we want. It keeps a school alive with connectedness and engagement. There is a respect for diversity and social support. There is teacher and administrator leadership. Learning the Spanish language and culture brings the diversity we need, as it brings a different world view from our own. It displays many cultures into view (20 other countries), which we want our children to understand.
We are losing a community school vision when we drop Spanish for every student. Spanish has been the school community focus but, we lose this vision by only having DLI students learn the language. I think if you ask staff, parents, and children if they are sad to lose Spanish- you will find the majority loved having it. Why: because so many parents put their child here because they could learn it at this school.
Diversity is huge in today's world. We are living in a large state with few people and right in the middle as an isolated small city. Learning more than one language opens the mind to so many more things that are out there besides what the children see in their life. Also, as you know children perform academically higher when they are learning more than one language.
If only DLI learns Spanish, don't you think this isolates these children? Based out of not knowing the language and at this point bad feelings that DLI children get to learn another language but no one else in the school does. Everyone learning Spanish is something to be proud of no matter where you live. There is something to be said when the whole school not only does the Pledge of Allegiance together, but they do it in Spanish.