Make Spanish 1 at Ray-Pec Middle School a DAILY year long class
17
people have signed this petition.
Add your name now!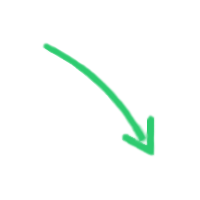 17

people

have signed.

Add your voice!
Maxine K.
signed just now
Adam B.
signed just now
Currently the way the classes are set up, students wanting to take advanced classes or pursue the IB program at Ray-Pec East Middle school are at a huge disadvantage to those students who take Spanish 1 in 9th grade, EVERY DAY, for the entire school year.
For students in the middle school, we are told that in 7th grade an Intro to Spanish class which is taken for just a semester and is an every other day class along with taking Spanish 1 in 8th grade, which is for a year, but again, every other day, is sufficient enough to prepare the advance students for Spanish 2 in 9th grade. When in fact it is leaving them at a HUGE disadvantage in the Spanish 2 class as 9th graders as there is just not enough time to cover all the material needed to prepare students.
What we are asking is that the school administration & school board to reconsider the current set up, which is in it's 2nd year, and will only continue to set excellent students up for failure as well as additional stress to the teachers who are doing their best to cover the extensive material in what little class time they have.
Seems like a simple fix, doesn't it? Currently the school administration does not agree that this is an issue, stating that 77% of current 9th graders who are enrolled in Spanish 2 have an A or B in the class. That means 23% of these students completely FAILED the class, too many if you ask me! What also is not being mentioned is that the are quite a few students who FAILED their fall final, yet still received a "passing grade" in the class. There seems to be no concern that students are not comprehending due to lack of time for learning standards in the middle school.
Parents please consider signing this petition so that we can have a voice in our school district for our children. I urge you to remember the "Royal Blue snow day" granted for the parade? YOU, YOU the parents made this happen with a simple phone call stating your child would not be at school on Nov. 3rd. United we can hold so much influence!
If you would like more information, this particular agenda was addressed at the last school board meeting, which is available to the public for viewing on youtube. It starts approx. 22 minutes into the video. January school board meeting
Thank you!