Help Keep A Space Shuttle On The Space Coast
200
signers.
Add your name now!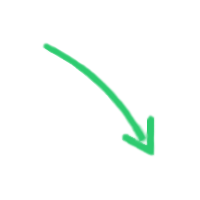 200

signers.

Almost there!

Add your voice!
Maxine K.
signed just now
Adam B.
signed just now
Help keep a Space Shuttle Orbiter on the Space Coast!

Christopher Columbus landed in the New World in 1492, the first of four voyages that started a societal evolution that created us. Where is the Nina? Where is the Pinta? What happened to the Santa Maria after it grounded on the beaches of Puerto Rico? Lost to history. Lost forever. What happened to them? Who knows.

The space shuttle will make its final voyage in 2011. Wiser now than 500 years ago, an effort is being made to find the three surviving Orbiters permanent retirement homes, where they will serve as inspiration to generations of children - and adults - who will marvel at the accomplishments of the United States in the same way WE marvel at the Saturn V rockets and flights to the Moon.

Where will the Orbiters spend their retirement years? In general, they will live in museums and institutions around the country on public display - real "flown in space" artifacts testifying to their accomplishments by their very presence, wherever they end up.

Discovery, the oldest Orbiter and the gallant ship that guided the United States out of two tragic, heartbreaking tragedies, will find a fitting home with the Smithsonian Air & Space Museum. That has already been decided by virtue of the museum's right of first refusal for aeronautic and space artifacts.

So where will the other Orbiter's spend their quiet days? To answer that, NASA, a government agency, did what all entities of the United States government does - they put Atlantis and Endeavour up for bid. The base price is the cost to safe (i.e. "clean") the orbiters and transport them to their final destination.

Of course, Houston, home to Mission Control and the Astronaut Corps, wants an Orbiter. As well, rumors of the Intrepid Air & Space Museum (New York City) as well as museum's in California and the Midwest, have been mentioned as potential bidders. And yes, Florida too has a low-key effort supported by the highest levels of state government.

But isn't it a given that the Space Coast, Brevard County and KSC will get to keep an Orbiter?

NO!

Again, the vehicles are being sold. NASA is concerned with mitigating the cost and effort to to "dispose" of the orbiters - as is proper considering the agency is funded by taxpayer dollars. Even institutions near KSC, home to the Orbiters, will have to bid and fight to keep an Orbiter here.

And yet, it IS obvious that we should get to keep on of the vehicles. One of OUR babies. They are, in a very real sense, OUR space shuttle orbiters. Born elsewhere, they live here. They do not just launch and (usually) land here, but here is where they live between flights in three hangars near the Vehicle Assembly Building and launch pads. Here is where they are processed with tender-loving care by their "teams" as though they are the children of those workers. Here is where they are prepared for missions of exploration and rested, recuperated and rebuilt after each history-making voyage.

And here is where two orbiters who sacrificed their lives, and those of 14 brave American hero astronauts, found their final, quiet and respectful resting places after their ultimate missions exploring, in essence, the meaning of humanity, reaching for goals and life and death.

They are OUR Orbiters. It is true it's America's space shuttle, and, in reality, the entire world has embraced "The Shuttle" as a child of human achievement. But they live here. We take care of them. We watch over them. We identify with them like nobody else on the face of Earth could ever comprehend. The Orbiters are our collective children, a part of us and a part of our identity.

So it should be a given that one of them would find a permanent home here. But it is not a given, as I explained. And so it is up to us, along with museums and our local and state governments to assert loudly that OUR Orbiter, one of them, must find retirement here, on the Space Coast in Brevard County.

The public needs to be heard - the "public" comprising thousands of fans, shuttle workers and support personnel. We need to speak up and be heard. WE, ALL OF US, need to call out for one of OUR beloved Orbiters to come home to stay - one last and permanent time.

Sponsor
Aerospace Research & Engineering Systems Insitute, Inc.
Links