Sovereign American Citizen Voters For Honest Elections
156
people have signed this petition.
Add your name now!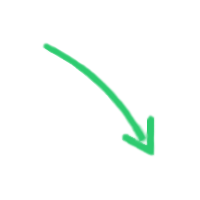 156

people

have signed.

Add your voice!
Maxine K.
signed just now
Adam B.
signed just now
 

 

Whereas the recent federal elections having been the target of blatant corruption, fraud, voter intimidation and inconstancies that have both disenfranchised and muted the people's true vote, seek by this petition, to demand redress and solutions be adopted as herein established, to assure honest elections, ballots and voter trust in the election system, and

Whereas the Congress of the United States and each member therein, the President of the United States, the Supreme Court of the United States, the Attorney General of the United States and the Secretaries of the many States, as well as the Federal Election Commission have failed to address such crime and fraud, have failed to hold persons which violate the elections laws accountable, or have failed to take preventive measures to insure complete honesty, and equal compliance with the laws of the land and the security required to uphold the integrity, openness and accuracy in the voting system, We the sovereign citizen voters of the United States of America, as individually signed herein, hereby gives notice and demand, as per our Constitutional power, rights and responsibilities:

Whereas;

I stand firm and resolved in demanding that in every State, District and Protectorate of the United States and within this Union,

1) to demand a complete recount of all legal ballots in every state as to the 2012 General Election, before such vote is certified by Congress, and

2) requires that every territory, state or District therein, require voter ID laws are in place before the next Federal election, after November 6, 2012 , and

3) that every candidate for elected office, must be vetted by the FBI and all personal records, inclusive of, but not limited to live birth certificate, academic records, personal resume', 10 years prior tax records, criminal background check, security check, list of all religious and political affiliations, without redaction, shall be authenticated and made public on the Federal Election Commission website, not less than 6 month prior to the election, and such records will remain intact and available to the public for not less than 2 years after such election, and

4) must return to paper ballots only and validate that every voter roll is purged of any illegal or dead voter within 30 days of any General Election, and

5) that no vote or ballot may be counted or processed, until and unless all military ballots are counted and processed, and shall faithfully in every case, and shall faithfully prosecute each violator under the Espionage Act, any person or group that denies the timely delivery, return, count or tally of military ballots, and

6) that no election shall be certified or brought before Congress, without a complete recount of every vote, cast in the election, and

7) that no ballot may be accepted from any voter that uses any disguise, burka, or any other item that veils the face of the voter, and

8) that no person shall be given a ballot or be allowed to cast a ballot, that can not readily converse in basic English and read in basic English, without a translator or assistance, and

9) that every voter shall provide current, state issued photo ID and a certified birth record, be able to register to vote and must be a verified legal citizen of United States and of that state, for a period of not less than 60 days prior to any General Election, to be eligible to be issued a ballot, and

10) that any election official, agent, aide, worker or staff member that is found to have in any manner, acted to skew or otherwise tamper the honest vote of the American voting public, or any person or group that organizes any attempt to help or assist a non qualified person to vote or to vote more than once in each General Elections, shall be arrested and charged under the Espionage Act and shall be in all circumstances be tried for their crimes against America, and

11) must hold the cable, TV, radio or print media accountable for bias in reporting on any candidate, any political party and or the covering up or stonewalling of news worthy information, regardless of party, political affiliations or candidate, which by their omissions or false reporting, serves to give public favor or distain which if not based on verifiable and credible information and shall be punishable by the revocation of federal licenses, fines and or charges of aiding and abetting espionage, sedition and or treason.

 



Sponsor
Sovereign American Citizen Voters For Honest Elections
Links