Finish SouthWood's Roads
431
signers.
Add your name now!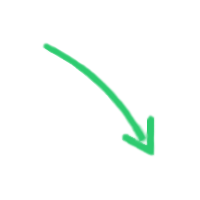 431

signers.

Almost there!

Add your voice!
Maxine K.
signed just now
Adam B.
signed just now
Whereas SouthWood is a master-planned community of roughly 3,300 acres, approved as a Development of Regional Impact (DRI) and located within the City of Tallahassee and unincorporated Leon County.
Whereas the original Development Order (DO) for the SouthWood DRI was approved by the Tallahassee City Commission and the Leon County Commission on April 28, 1999.
Whereas the SouthWood DO, which sets forth certain guidelines and requirements for transportation infrastructure, environmental issues, utilities, housing, and recreational facilities (among other issues), has been amended six (6) times since the commencement of active development in 2000.
Whereas the current SouthWood DO requires that certain key collector and arterial roads (including Orange Ave from Capital Circle to SouthWood Plantation Rd/Biltmore Ave; and SouthWood Plantation Rd/Biltmore Ave to Apalachee Parkway) are to be under construction by December 31, 2008.
Whereas, as shown in the SouthWood Master Plan map incorporated in the current DO, Biltmore Ave is to be extended beyond its current terminus (@ Salinger Rd) through School House Rd to Tram Rd.
Whereas the construction of these key road segments, which were designed to serve the entire community and accommodate the planned growth of SouthWood, has been halted.
Whereas Conley Elementary, the newest public elementary school in the Leon County, opened for the 2008 school year and now serves over 800 enrolled students.
Whereas the new Florida Department of Revenue (DOR) headquarters (661,000sf) was completed and occupied in 2010, bringing an additional 2,300 employees to the area.
Whereas the First District Court of Appeals complex (125,000sf) is near completion and will accommodate 110 new employees.
Whereas, because of the establishment of these major facilities and the non-completion of key collector and arterial roads designed and planned to accommodate increasing commuter traffic, SouthWood has developed a significant traffic problem: commuter traffic (particularly from the East) has been forced to filter through our local roads to get to and from SouthWood's major educational facilities and employment centers.
Whereas, due to SouthWood's unfinished ground transportation network, the volume and types (and speeds) of traffic on our local roads are inappropriate; and are creating hazardous conditions for our children and area wildlife, and an overall diminishment of the quality life for our residents.
Whereas, due to SouthWood's unfinished road network, current commuter traffic patterns largely bypass the SouthWood Town Center and its few struggling merchants.
Whereas, on July 26, 2010, the developer (St. Joe) submitted a proposed change to the SouthWood DRI (aka NOPC #7), requesting, among other items, that the completion of these important internal roads be tied to the successful development of parcels "immediately adjacent to the road segment" – to be completed no later than December 31, 2023.
Now, Therefore, Be It Resolved: We, the undersigned SouthWood residents, oppose the adoption of the proposed amendment to the SouthWood DRI (NOPC #7) in its current form. These planned roads serve the entire Southwood community and their completion should not be delayed and contingent upon the successful development of adjacent home sites.
Be It Further Resolved: We, the undersigned SouthWood residents, support and request that key arterial and collector road segments (Orange Ave from Mossy Creek Ln to SouthWood Plantation Rd/Biltmore Ave; SouthWood Plantation Rd/Biltmore Ave to Old St. Augustine Rd; and Biltmore Ave from Salinger Rd to School House Rd) be placed under construction as soon as possible, per the current DO and SouthWood Master Plan.
Be It Further Resolved: We, the undersigned Southwood residents, encourage the developer (St. Joe), and all relevant parties and entities, to work cooperatively and in good faith to find timely solutions to Southwood's traffic issues.
Sponsor
Concerned SouthWood Residents
Links