"Southfield Estate and Hidden Pond residents' concerns about the burglary and a break-in attempt in Monroe, NJ & request for neighborhood protection"
92
people have signed this petition.
Add your name now!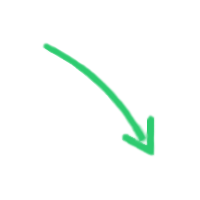 92

people

have signed.

Add your voice!
Maxine K.
signed just now
Adam B.
signed just now
February 21, 2017
To: Mayor Gerald W. Tamburro, Office of the Mayor, Monroe Township, 3 Municipal Plaza, Monroe Township, NJ 08831
Copy to: Chief Michael E. Lloyd, Office of the Chief, Monroe Township Police,
Dear Mayor Tamburro,
We are current residents of communities within the township of Monroe including, but not limited to, Southfield Estates, Hidden Pond, Colts Run, The Crossings, The Reserve at Stonebridge, etc. (called "Monroe communities" herein). As you may be aware, there were two burglaries/attempts in the Southfield Estates community on February 4th, one of which resulted in the stealing of valuable assets including cash and gold. Unfortunately, such abhorrent crimes are not new within the surrounding areas of our neighborhoods as other robberies/attempts at The Crossings, Monroe Chase and Colts Run had occurred recently as well.

When many of us moved to Monroe, this is obviously not what we had imagined. We had been enamored with Monroe's low crime rate, good school system and its close-knit community, amongst other things. As residents and taxpayers, such crimes are obviously of great concern to us with the effects of the crime leaving an even more worrisome feeling in our children's minds. Therefore, we would like to request the following support from you and your office as we believe it can have a profound impact in strongly reducing any future attempts of personal violation and thefts within our communities:

1. Proper street lighting on Old Church Road.
2. Monthly/Quarterly meetings at the Senior citizen center on Halsey Road with the Mayor, the Police Chief, or a representative from their respective office to receive updates/progress on incidents within the communities as well as other important updates.
3. Installation of the following sign posts at all entrances of the Southfield Estates and Hidden Ponds, Colts Run and all other communities:
A) "24 x 7 Surveillance"
B) "No Trespassing"
C) "Neighborhood Watch"
4. Setting up the "Citizens awareness" sessions like "Crime Prevention", "Preventive Measures", "General awareness", "Traffic Awareness" to provide input to law enforcement. The closer we can be as a community, the more beneficial it is to everyone.
We realize that our requests to you are not merely the only solution to the current situation being endured. Rather, we have also been proactive and vigilant as a community to help one another stay informed of current events (and have informed local enforcement authorities of any such suspicious activity) and provide suggestions as a way to make our neighborhoods safer (i.e. research and installation of different security measures including camera/video monitoring systems). WhatsApp groups have been created by members within the aforementioned communities as a means to ongoing and continuous communication with one another, and we have also broadened the reach of such groups with other residents in different neighborhoods within Monroe to stay abreast of any such activity. However, we also realize that we cannot go about this without your help.
We appreciate your time and attention to our matters, and do hope that we can all work together to make this a safer and more enjoyable community.
Sincerely,
Residents of Southfield Estate & Hidden Ponds Complex
________________________________________________________
Representatives:
Southfield Homeowners:
Rajesh Sahu, 24 Skeba Drive, Monroe (Retreat.Sahu@Gmail.com / 732-433-1001)
Anjan Karnati, 11 Preservation Drive, Monroe (Karnati305@Yahoo.Com/ 609-235-5010)
Hidden Ponds Homeowners:

Amit Sharma, 2 Brentwood Place, (AmitSharma75@Hotmail.Com / 732-789-3338)
Colts Run Homeowners:
Srikanth Penumada,7 Belmont Ct. (Penumada@yahoo.com/ 917-414-2868)