South Huron Council GIVE HALF THE FUNDS YOU HAVE PLANNED FOR EXETER TO STEPHEN ARENA for updates as well!!!
19
people have signed this petition.
Add your name now!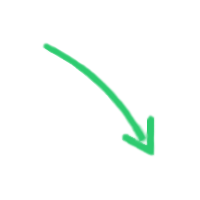 19

people

have signed.

Add your voice!
Maxine K.
signed just now
Adam B.
signed just now
Time for South Huron Council to listen to the RESIDENTS
PUT STEPHEN ARENA IN THE BUDGET ..

COUNCIL DONT SAY ONE THING AND DO ANOTHER

Because you think this will be forgotten or go unnoticed!!
STEPHEN ARENA NEEDS FUNDS TOO - DON'T SPEND 7.5 million ON EXETER AND LEAVE STEPHEN ARENA WITH NO FUNDS!!!

THE RESIDENTS OF SOUTH HURON ARE WATCHING.

WE KNOW HOW POLITICIANS WORK...you have your positions because of us..don't make us regret that!!!

We want both arenas saved and updated and for Everyone to realize..South Huron goes beyond The Welcome signs of Exeter

I would suggest that Stephen be treated equally,, in that ok to invest in repairs to SHRC, but treat Stephen as equal ..spend money on Stephen arena upgrades for 2.5 instead of 2.5 on gymnasium.. we are tired of paying for more recreation and getting less service.

Maybe it's time for council members to realize this!!
As a resident of South Huron, I'm tired of the political aspects.

Where Council says one thing but does another.

STEPHEN ARENA WAS PUT OFF BEING CLOSED UNTIL THE NEXT BUDGET ...but instead of putting any $$$$ INTO IT.
Not so good news tonight..Aaron Neeb who made motion to put off Stephen till next budget,,made motion tonight to spend 7.5 million on SHRC to update arena and add a gym..so you know ther will be no money for Stephen. ARENA!!!
These are OUR COUNCIL MEMBERS ...WE VOTED FOR!!!

APPARENTLY not taking the voices of the communities seriously.

IT'S ELECTION YEAR AND IF THEY DO THIS...NOW..

THIS MEANS THEY HAVE NEVER HAD THE BEST INTEREST OF THE COMMUNITIES INVOLVED.

THEY DO AS THEY PLEASE!!.

AFTER SO MANY COMMUNITY MEMBERS ARE DEMANDING TO KEEP STEPHEN ARENA OPEN
WHY WOULDN'T THEY INVEST 3.5 MILLION IN EACH ARENA...MAKES SENSE????

WHY ALWAYS EXETER RECEIVING EVERYTHING!!!!!
THEIR ACTIONS ARE BEING WATCHED BY ALL...PLEASE REMEMBER THIS WHEN IT COMES TO ELECTION DAY!!!

IF THEY DERAIL GETTING STEPHEN ARENA UPDATED LET'S GET SOMEONE IN THERE THAT REALIZES SOUTH HURON HAS OTHER COMMUNITIES THEN EXETER

SOUTH HURON HAS OUTER LIMITS AND COMMUNITIES THAT VOTE AS WELL.

AND WE'RE TIRED OF THIS COUNCIL SAYING ONE THING AND DOING ANOTHER!!!!
SOUTH HURON COUNCIL HOW MUCH ARE YOU PUTTING INTO STEPHEN...OR ARE YOU GOING TO TELL US THERE IS NO FUNDING??

The puck is in you're end and we're watching!!