Sound wall/écran anti-bruit à Beaconsfield
141
people have signed this petition.
Add your name now!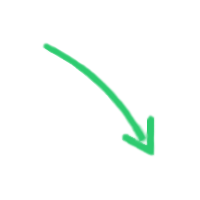 141

people

have signed.

Add your voice!
Maxine K.
signed just now
Adam B.
signed just now
Petition to Accept MTQ Proposal for Construction of a Sound Wall in Beaconsfield - October 2015
On September 3, 2015, Robert Poëti, Minister of Transport of Québec, offered to the City of Beaconsfield a proposal for the construction of a Sound Wall along the south side of autoroute 20 in Beaconsfield. The proposal includes a total cost of $20.5 million with a cost sharing of 75 % Quebec Government (i.e. $15 million) / 25% City of Beaconsfield. (i.e. $5 million). Normally, the cost sharing formula is 50/50. The MTQ has also stated that this is a one-time offer.
It has been well established that noise levels that are well above legally acceptable standards have a serious effect on the health and well-being of those subjected to them. Thousands of Beaconsfield residents, living on the south side of the autoroute experience on a daily basis, high noise levels resulting from the adjacent traffic. These noise levels also plague students and employees of école primaire Beaconsfield and Beaconsfield High School, children and employees attending the daycare on Beaurepaire Drive as well as users of Drummond, City Lane, Meadowbrook and Rock Hill parks, Beaurepaire swimming pool and the bicycle path that runs along Beaurepaire Drive.
Given the seriousness and magnitude of this problem, we urge the Mayor and City Councillors of the City of Beaconsfield to accept this proposal without delay and to undertake this project for the collective benefit of Beaconsfield residents and our community as a whole. We also request that the financing of the City contribution be made through a loan amortized over a 20- year period which would result in only a very modest annual tax supplement not exceeding $45 to all property owners.
WHEN YOU SIGN THE PETITION, IT IS VERY IMPORTANT TO ENTER YOUR HOME ADDRESS IN THE COMMENTS SECTION, WE APPRECIATE YOUR SUPPORT!!
Pétition pour accepter la proposition du MTQ pour la construction d'un écran anti-bruit à Beaconsfield - octobre 2015
Le 3 septembre 2015, le ministre des transports du Québec, Monsieur Robert Poëti, a offert à la ville de Beaconsfield une proposition concernant de la construction d'un écran anti-bruit le long du côté sud de l'autoroute 20 à Beaconsfield. Pour un coût de construction total prévu à 20,5M$, le gouvernement du Québec propose de partager les coûts de la façon suivante : 75%(15M)$ de la part du gouvernement du Québec et 25% (5M$) pour la ville de Beaconsfield. Notons que généralement la formule de partage des coûts pour de telles constructions est de 50/50, Ministère des transports /Municipalités. Le ministre des transports a également précisé qu'il s'agissait d'une offre finale.
Il a été bien établi que les niveaux de bruit qui sont bien au-dessus des normes juridiquement acceptables ont un effet grave sur la santé et le bien-être de ceux qui sont soumis à eux. Des milliers de résidents de Beaconsfield vivant sur le côté sud de l'autoroute 20 sont exposé sur une base quotidienne à des niveaux de bruit élevés résultant de la circulation routière adjacente. Ces niveaux de bruit affecte aussi les étudiants et les employés de l'École primaire Beaconsfield et l'école secondaire Beaconsfield High, les enfants et les employés participant à la garderie sur Beaurepaire ainsi que les utilisateurs de Drummond, City Lane, Meadowbrook et parcs Rock Hill, Beaurepaire piscine et la piste cyclable qui longe promenade Beaurepaire.
En raison de l'étendue et de la gravité du problème pour la santé et le bien-être des citoyens de Beaconsfield nous recommandons vivement au maire et aux conseillers municipaux de la Ville de Beaconsfield d'accepter sans tarder la proposition du Ministre des transports. Ainsi, ce projet communautaire sera bénéfique pour l'ensemble de la communauté de Beaconsfield.
Nous proposons également que la contribution de la ville soit amortie sur une période de 20 ans permettant une hausse des taxes très modeste n'excédant pas $45 annuellement par propriétaires.
Lorsque vous signez la pétition, il est très important d'entrer votre adresse de domicile dans la section des commentaires, nous apprécions votre soutien!!