"Save Our Street" Lenox Avenue, Stamford CT
36
people have signed this petition.
Add your name now!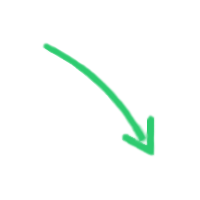 36

people

have signed.

Add your voice!
Maxine K.
signed just now
Adam B.
signed just now
We the residents of Lenox Avenue in Stamford, Connecticut call upon our Mayor Michael Pavia, our Director of Operations Ernie Orgera, and our City Engineer Lou Casolo for their urgent attention to and resolution of a matter of great importance to the residents who live on Lenox Avenue and their quality of life.
Four years ago, after decades of delay and decay, Lenox Avenue was restored with new sidewalks, new curbs, and newly paved roadway. The residents here have waited a long time for this, as it significantly aids in noise reduction from the large trucks that travel the street from our shared venue, has created a safer walking environment, and increased our property values. The road is now in pristine condition, and has remained virtually flawless over these last four years.
A project approved by the City's Engineering department stands to change all of that. The Gas Company is engaged in an infrastructure upgrade, which should have been planned to coincide with the re-paving four years ago, but wasn't. We have seen the aftermath of the Gas Company's efforts, reducing recently re-paved roadways in our neighborhood to rubble. It is deplorable, it is a waste of tax payer dollars, and it is not something the residents of Lenox Avenue, or others in the Glenbrook community should have to stand for.
The Gas Company has not been upfront and forthcoming with project details. The information we receive as residents and customers has been sporadic and insignificant. The lines have been painted on the road to mark service locations, but the residents must now draw a line in the sand to say enough is enough.
Through proactive research we have found that the permit approved will create a three foot trench down our entire street, with tributaries to houses for gas lines and further disruption of our personal properties. We can't allow this to happen without more specific communication of the project and guarantees of full and complete restoration and repair to the damage they will cause, as evidenced by other streets they are destroying.
We call upon our elected officials to represent us fully, and to MANDATE nothing less that the FULL AND COMPLETE RESTORATION of Lenox Avenue's road pavement, curbs and sidewalks. We ask that by no later than April 5th, 2011 the residents of Lenox Avenue be presented with your mandate to the Gas Company on this project specifically stating that nothing less than full restoration of the pavement, sidewalks, and curbs by the end of the summer of 2011 will do.
We are not opposing the project. It is long overdue. We are opposing the ability of local utility companies to trash our neighborhoods and invalidate taxpayer investments in our city's infrastrucutre. We are also officially calling for better long term infrastructure planning to avoid a travesty such as this in the future. We expect our street and walks fully restored once the project is completed.
Thank you for your prompt and immediate attention to this matter.
Sponsor
Concerned Citizens of Lenox Avenue
Links