Sonoma Temporary Ordinance for Pets
198
people have signed this petition.
Add your name now!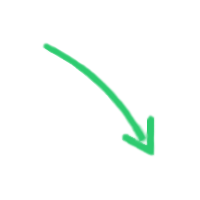 198

people

have signed.

Add your voice!
Maxine K.
signed just now
Adam B.
signed just now
Since the Santa Rosa fires first broke out in October of 2017, local pet shelters and humane societies have seen an exponential increase in the number of animals requiring their services. Some shelters have seen an increase of newly arriving animals at a rate of 200% over their normally over-capacity facilities. While this is somewhat normal following a disaster of this magnitude, the months that have passed should have shown a steady decline on the incoming rates of shelter animals. This is not the case. Unfortunately a troubling new phenomenon has arisen with the current housing shortage: people forced to relocate into an already scarce housing rental market are forced to part with their pets in order to obtain housing. Fire victims, many of whom have lost everything, are being required to part ways with their beloved animals because they've gone from home owners to home renters or have simply been been given no choice but to relocate from pet-friendly rental housing to a market that places these people at the bottom of the potential renters list merely because they have pets. While this insult-to-injury is a travesty in and of itself, this situation has created an undue strain on shelters and to public safety at large. The number of "surrendered" and stray animals has increased dramatically. Many people have been left with no choice but to literally abandon their animals on the streets or in the wild simply to obtain replacement housing which they lost in the fires. A landlord's dictate of NO PETS in this emergency situation is often a death sentence to many animals and an unexpected burden on county finances and its taxpayers.
We're proposing a temporary ordinance to bring some relief to pet owners and the county's various animal shelters: The Sonoma Temporary Ordinance for Pets. This simple ordinance would temporarily bar landlords from employing NO PET clauses in Sonoma County. This will give fire victims with pets a chance to rent while they rebuild or are relocated without the unnecessary burden and trauma of having to surrender at best, and abandon at worst, their family pets.
Help us put this proposal in front of our county supervisors for consideration. Join our group to learn more. Sign our petition. Share this post and tell your friends. Call your local representatives and tell them about this situation. If enough of us act, we can make the change necessary to help the most innocent of fire victims.
Please join our Facebook group to help and to learn more:
https://www.facebook.com/groups/SonomaTemporaryOrdinanceForPets/

Sonoma Temporary Ordinance for Pets
FOR A PERIOD OF ONE YEAR FROM THE START DATE OF THIS ORDINANCE, NO LANDHOLDER IN SONOMA COUNTY WHO RENTS, LEASES OR SUBLETS HOUSING MAY DENY, RESTRICT NOR FINANCIALLY IMPEDE SAID HOUSING TO CURRENT OR POTENTIAL TENANTS WITH PETS. ANY PETS OWNED BY CURRENT OR POTENTIAL RENTERS AND LESSEES SHALL BE AFFORDED THE SAME RECOGNITION AND BENEFIT AS A GUIDE, SERVICE OR SUPPORT ANIMAL. AFTER ONE YEAR, THE ORDINANCE SHALL "SUNSET" FOR AN ADDITIONAL YEAR ALLOWING LANDHOLDERS TO BAR THE PETS OF NEW TENANTS YET CURRENT TENANTS SHALL HAVE THAT ADDITIONAL YEAR TO RELOCATE PETS OR ALLOCATE NEW HOUSING.