Long Live The Sonic Screwdriver! (And other changes to make to Doctor Who.)
7
people have signed this petition.
Add your name now!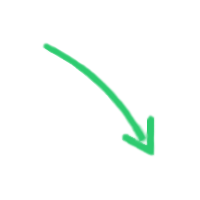 7

people

have signed.

Add your voice!
Maxine K.
signed just now
Adam B.
signed just now
Recently Doctor Who introduced the "sonic shades." A cheap pair of sunglasses we're suppose to think are cool because "they're wearable technology." This is just the latest in a number of things that are starting to annoy fans.
The "sonic shades" are dumb, that's no lie. We, the undersigned, want the sonic screwdriver back.
As far as wearable technology goes, then we want back the First Doctor's signet ring. It is much "cooler" than a pair of Ray Bans and is a part of classic Who-lore.
Besides that, we're also tired of every single companion being a 20-something 21st century earth girl that people then "ship" with the Doctor. It's time for more variety in companions like there was in the past. Robots, men, aliens, companions over 40, other Gallifreyians, etc. If Gallifrey can come back there's no reason there can't be Time Lords and Time Ladies besides The Master/Mistress who escaped being time locked. Also, there's no reason people like Bellows (the older lady from Last Christmas who turned out to be in a wheelchair) couldn't be a companion. She might even be better at taking on Daleks than others.
And let's not forget Susan Foreman, the Doctor's granddaughter. There's no reason she couldn't be free to be found by the Doctor.
Finally, a return of more classic villains such as The Celestial Toymaker and The Great Vampires.