Something Needs to Change in Cooperstown
213
people have signed this petition.
Add your name now!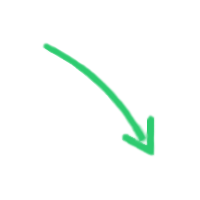 213

people

have signed.

Add your voice!
Maxine K.
signed just now
Adam B.
signed just now
WE APPEAL to the Board of Directors of the National Baseball Hall of Fame and Museum to launch a thorough, open investigation and examination of the Eras Committees election process. Tens of thousands of baseball fans from coast to coast feel disenfranchised and disillusioned by a process that has left several potential Hall of Fame members—men with long careers of significant achievement in the majors —on the outside of the doors of Cooperstown looking in.
Fans of many of these men have invested thousands of dollars and thousands of hours of efforts in campaigns on behalf of candidates who they remember with great fondness and respect. They might be more accepting of the results of the elections of recent decades if they saw them as the outcome of a process that was fair, consistent and transparent. But to them, the process meets none of these tests.
Can you call a process that makes the election of anyone highly unlikely to be fair? Given the number of voters, the number of votes available to them, the number of candidates and the high threshold need for election (a 75 percent vote), math experts have said the odds are very small anyone will be elected through this process. Given that only one living ex-player has been chosen since 2001, that seems to be the case.
Can you call a process that includes voters who have publicly stated that no one not elected by the Baseball Writers should be chosen for the Hall as fair?
Can you call a process that seems so heavily dependent on a candidate having a strong advocate on the committee to be fair? This is underscored by the fact that some candidates see their vote totals swing wildly from election to election. In the votes by the baseball writers, candidates have an opportunity to build momentum from year to year, and often see a steady rise in their totals, which often culminates in election. But by only having an opportunity for the veterans once every three years and starting over with a mostly new voting panel, continuity is lost.
Can you call a process that isn't fully open and accountable fair? The Hall has never fully addressed the denial of Roy Campanella's right to vote in the 1993 election, which is widely believed to have cost one or more candidates an opportunity at election. More than two decades later, the public saw disturbing echoes of this in the last-minute substitution of Dave Dombrowski for Bob Watson on the committee, something that was announced without explanation and only after the fact. We don't know with certainty how those changes influenced the outcome of those votes, but the lack of openness in both cases has fueled rumors and questions.
Although the Hall of Fame is a private institution, it holds an important public trust—one that many fans consider to be a sacred trust. It is the repository of our memories of the best men who have played our National Game. We appeal to the hall's board of directors to take positive steps that will rebuild our shattered faith and give the players whose memories we cherish a fair opportunity for the recognition they deserve.