Some kids are fatherless because a mother wants to prove a point
147
people have signed this petition.
Add your name now!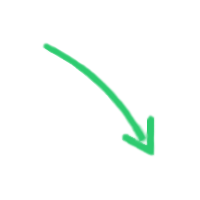 147

people

have signed.

Add your voice!
Maxine K.
signed just now
Adam B.
signed just now
I'm writing this petition on the injustice and bias opinions of the family court system. I would like to send this petition to the governor to have an exparte and lawyer fees removed.

I haven't seen my daughter in nearly seven months to date. My ex-wife had her lawyer file an exparte because I took my daughter to Orlando for a family vacation for a week. I went to Orlando twice in 2019, once during spring break with some friends and their kids and again with my family the week of July 4th. My family has taken that vacation for the past 13 plus years around that same time. I told her about the trip months in advance. For the spring break trip she said no because our daughter would be away from her too long and for the July trip to Orlando she said, "if you do as I say or what I need I'll think about it." So, I took it upon myself to take my daughter with my family and I to enjoy a family vacation in which she had a ball with her cousins.

Exparte in South Carolina is when the child has been harm or neglected, however, my daughter was neither. They also raised an issue about my nephew who has had some encounters with law enforcement, but many families have a person that isn't per say the ideal citizen. However, he has never harmed my daughter and she has never been in his care. I have a son who is now 13 and my daughter is 4. My nephew has never harmed my son in any way nor put him in any danger. My son is a honor student in school and a 3 sport athlete whom coaches rave on how coachable and well mannered he is.

I have proven to be a good dad to friends and people I've met have witnessed me raise my children. I've been seen at events with my kids doing what a dad should do. My ex-wife and I have been to co-parenting counseling and one thing the counselor said to us was how he gets a lot of women who sits on his couch and say I wish I had more time with my father. My ex-wife and her dad never had a relationship up until 3 or 4 years ago when she was around 38. We see kids acting up sometimes and we ask where are these kids parents. Well a lot of dads give up because there fighting a system that makes it hard for them to be there. A big issue is there are not enough dads raising their children. Some are neglecting, but there are a lot who wants to be there.

The old system of family court needs to be overhauled, and give men a better chance at helping raise their kids. I love my kids and I'm fighting for my kids along with other dads who want to be there for there kids. I feel that I'm a dad who can help lead this fight to help save our children and help put dads back in the homes to protect our children.

A lot of my peers will agree that family court is a system that is broken and needs to be replaced. With my daughter being taken away from me not only affects me, but my daughter and son are losing valuable time. Also, my mother, sister, and a host of other family members are being impacted because she dont get to see them. An entire generation of family is being forced to miss out on a relationship with my daughter. ¿¿Also, I have a great relationship with my son's mother and her husband. They both can vouch for me and what I have done as a dad. Together we are able to raise our son in peace and he gets to see two parents working together as adults in raising him. It didn't start off great, but once we were able to put my son first we were able to make a better environment where he could thrive and he has.

Your signature will be greatly appreciated.

Thank you.