Solution for SMAMA and Legal Aspects
32
people have signed this petition.
Add your name now!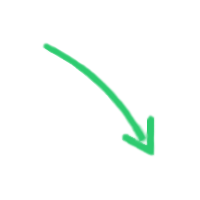 32

people

have signed.

Add your voice!
Maxine K.
signed just now
Adam B.
signed just now
Dear all,
The Exam Board has come up with a so called solution for the inconvenience during the exams of SMAMA and Legal Aspects last week. However, many students feel like it is not a solution at all. We have sent several emails, which can be read below, including the answers received.
If you are not in agreement with the "solution" please sign this petition.
Mail 1:
Dear Examboard,
I am sending this email in response to your so called solution to last week's problems during the exams.
I have discussed with several students and we all feel rather disappointed. We all feel pressured to count last week as our first sit. We are not sure if we passed the exam or not due to the circumstances, however not counting the first sit feels not right.
To wait until January for the first sit, and risking it to not pass is not really a solution at all. Many of us want to do our last internship abroad, with the hopes of staying there for work. Coming back in June to do a resit is not an option.
We feel that your solution is no giving a solution at all but is just pressuring us into making a decision we could not fully support for a 100%. We were no part of the problems, and it was not our fault, therefor we do not think this solution is a fair balance between all considerations and interests involved. We all worked hard on the exam but feel very unsure about the results. At this moment you are letting us gamble with the decision.
In our opinion everyone should be able to count last week's exam, but also have another shot in January and June.
We hope you will come back to us as soon as possible, hopefully with a real solution.
Kind regards,
Response 1:
Thank you for your motivation in regards to our decision. Via this mail I will elaborate on your issues:
1. The students are not put in the position to consider their faith. The student should be considering the classes, exam matrix, the cases, the preparation etc. be able to determine by themselves whether they have made a fair exam or not. If you are not able to make such a fair decision the question remains what has the student been doing. That decision is not upon the Exam Board, let alone the examiners;
2. You are in charge to make the call – preparation whether in December ( if we would allow an extra exam) or January is always necessary;
3. The exchange students will have a different treatment due to their exceptional position of leaving in January or the latest before 1 February. They will be notified by the examiners separately;
4. The exam in June will be at the end of June after you have done your thesis defence in the Netherlands. Thus in most cases you will be here anyway and it will not hamper your graduation or your travel scheme.
5. A student has the opportunity or right to request for special measures if the student is able to proof he/she has an exceptional purpose mentioned in the EER if Zuyd UAS IB.
We hope we have informed you properly.
Mail 2:
Dear Exam Board,
I really appreciate the quick reply and I understand that many people are genuinely trying to find out what the right thing to do is. All I am trying to do is voice the opinion of many students and make sure that their interests are really heard and discussed.
What I do not agree with is that the University is basically asking the students to 'guess' how they did under the horrible circumstances the university put them in. This will determine the outcome of their exam and the consequences this will have on their graduation process.
It is indeed it is not up to the examiners or Exam Board whether students will make their exam again that decision is up to the students AFTERtheyreceive their grade. It is the task of the school to ensure that the examination process runs smoothly. The university failed to do so and now tries to pass-on the problem onto the students by letting them 'guess' how they did.
The only difference between having them 'guess' now and making them decide after receiving their grade is a little extra work now for the examiners and a lot less stress for the students. In my opinion this really is a very reasonable and fair solution.
I appreciate that the situation is being tried to take care of but I would appreciate it even more if this solution will be granted and the students as well as the university parties involved van leave this all behind.
Kind Regards,