Call for Support! Solidarity campaign : Justice for Suja Jones and Child X / Campagne de solidarité: Justice pour Suja Jones
516
people have signed this petition.
Add your name now!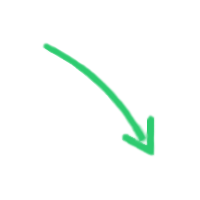 516

people

have signed.

Add your voice!
Maxine K.
signed just now
Adam B.
signed just now
March 21, 2013
Suja Jones, an Indian woman, has taken her French husband to court in the city of Bangalore, India, on charges of rape of their then 3 year-old daughter.
She is fighting a lonely battle.
The French authorities provided continued unilateral support to the accused, an employee at the French consulate in Bangalore, leaving the mother of three minor French citizens alone to fend for them.
The French media have given a very biased coverage of this case, based on the allegations of the accused father.
This undeniably added an unnecessary hardship on the already deeply wounded mother and children.

We, the undersigned, express our deep concern at the role and attitude of French authorities in this case, which has in many respects impeded and violated the right of the child to be protected and defended.

On the eve of the trial due to start on March 22, we express our solidarity with the 3 year old victim and support her mother in the defence of the child's rights.

Background Information: For a comprehensive account of the role of French authorities as well as local Bangalore police, see Suja Jones' appeal to the women assembled in New York during the March session of the United Nations Commission on the Status of Women (CSW), devoted this year to violence against women. (URL: http://www.sacw.net/article3977.html)
This appeal was widely circulated to women's organisations worldwide during the CSW and beyond.

Several actions were undertaken to demand from France a more ethical attitude in this case :

President Hollande during his February 2013 visit to New Delhi was requested to grant equal treatment to both parties, after his services received the lawyers of the accused at the Elysée Palace.
In a letter dated February 10, 2013, attention of the Minister of Women's Rights in Paris, France, was drawn to actions of French diplomatic representation in India in support of the accused employee, juxtaposed with a campaign of harassment and slander against the mother.
The Minister was made aware of the following actions by senior French officials in India, who

helped empty the joint account of the couple by cashing checks emitted by the accused father from his jail to the benefit of the deputee consul, leaving Suja Jones and the three children without means of subsistence ;
still retain the passports of the French children of the couple, upon request of the accused father, in blatant disregard for the Indian court's decision to grant temporary custody to the mother while the case is pending in court ; this also contravenes the obligation under French law  for every French citizen to carry identity documents;
stood by the father in court while ignoring the presence of the mother and her lawyers ;

pretend that this is a marital dispute not a rape case, although no divorce case has been filed till date;
did not respond positively to any of the requests by the mother for financial and legal help.
 Demands for clarification on France's representatives' wrong doings were also sent to the Ministries of Home Affairs and of Foreign Affairs.

While the Ministry of Women's Rights and the Ministry of Home Affairs simply ignored the letters and demands for clarification, the Ministry of Foreign Affairs maintained that this was a case of marital dispute, and justified the actions taken by France's representatives in India.

Taken to task by several individuals and women's organisations in France, the French Consular authorities now undertake to prove their concern for the very children they deprived of means of subsistance and of identity documents, by further harassing their mother, for instance by sending her surprise visits by the Child Protection services, as if she were the accused in the case.

Meanwhile, the French media, ignoring early medical reports and other experts' testimonies, have presented a totally one sided picture of the case, just highlighting the point of view of the accused.
And men's rights groups in India are at the forefront of supporting the accused father.

On February 23, 2013 an ad hoc support committee was formed, which called on French women organisations to openly question the role of France in this case. The ad-hoc support committee also provided full information on the case to the Special UN Rapporteur on Violence Against women and to members of the Indian delegation to the CSW.

Meanwhile, in Bangalore, it seems that pressure was put on medical doctors to revise their earlier conclusions on the reality of the rape, and on witnesses to withdraw their testimonies.
 Moreover, it seems that some evidence has gone missing from the file, including police record of the first interrogation of the child.
DNA swabs taken on the abused child on the day of the last rape incident are now missing : DNA tests produced before the court do not carry either the DNA of the father or that of the child.
The accused father filed for his immediate release, stating that the results of DNA tests demonstrate that he is not implicated in the crime ; he also filed for custody of the children.

In wake of numerous wrongdoings and irregularities, as well as the absence of adequate and sufficient reaction from French authorities,

we call on women and women's organisations to join us and widely support our solidarity campaign for justice for Suja Jones and Child X.

=====



Appel en français Campagne de solidarité: Justice pour Suja Jones



21 Mars 2013 
 


Suja Jones, citoyenne indienne, a porté plainte contre son mari français
 devant le tribunal de la ville de Bangalore en Inde pour des accusations de
viol sur leur fille, âgée de 3 ans au moment des faits.

Son combat est une lutte solitaire.

Les autorités consulaires françaises ont fourni un soutien continu et 
unilatéral à l'accusé, qui était employé du consulat de France à
 Bangalore, laissant la mère se battre seule et sans ressources pour la
 survie des 3 enfants mineurs français. 

La couverture médiatique du cas en France est très tendancieuse,
 principalement basée sur les allégations du père accusé.

Ceci a indéniablement ajouté une pression inutile sur la mère et les
enfants, déjà gravement touchés.



Nous, soussignés, exprimons notre profonde inquiétude quant au rôle et
à l'attitude des autorités françaises dans ce cas, qui ont de maintes
façons limité et violé le droit de l'enfant à être protégée et
 défendue.



A la veille du procès qui doit débuter le 22 mars 2013, nous exprimons 
notre solidarité envers la jeune victime de 3 ans et soutenons sa mère 
dans la défense des droits de l'enfant.
 





Le contexte :




Pour comprendre le rôle des autorités françaises ainsi que de la police 
locale de Bangalore, lisez l'Appel lancé par Suja Jones aux femmes 
réunies à New York durant la session de mars 2013 de la Commission des
 Nations Unies sur le Statut des Femmes (CSW), dévolue cette année aux
 violences contre les femmes.
(URL: http://www.sacw.net/article4093.html)

Cet appel a été largement circulé auprès d'organisations de femmes du
monde entier durant le CSW et par la suite.
 


Plusieurs actions ont été menées pour demander à la France une attitude
 plus éthique dans le suivi de ce cas:

Demande a été faite au Président Hollande lors de sa visite à New Delhi
en février 2013 d'accorder un traitement équitable aux deux parties, 
après que ses services aient reçu les avocats de l'accusé au Palais de
l'Elysée.

Dans une lettre datée du 10 février 2013, l'attention de la Ministre
 des Droits des Femmes à Paris, France, fut attirée sur les actions de
 soutien à l'employé accusé, menées par la représentation 
diplomatique française en Inde, assortie d'une campagne de harcèlement 
et diffamation à l'encontre de la mère.

La Ministre fut informée des actions suivantes menées par des officiels
 français en Inde qui :


Ont vidé le compte bancaire joint du couple en encaissant des chèques 
émis par le père accusé depuis sa prison au bénéfice du Vice Consul,
 laissant Suja Jones et les 3 enfants sans moyens de subsistance ;

Retiennent toujours les passeports des enfants français du couple, au
 mépris flagrant de la décision du tribunal indien d' accorder la garde
 temporaire à la mère durant l'instruction du procès ; ceci contrevient 
aussi à l'obligation, selon la loi française, pour chaque citoyen de
porter sur soi des documents d'identité ;

Se sont tenu aux côtés du père au tribunal, ignorant la mère et ses
 avocats ;

Prétendent qu'il s'agit d'un différent conjugal et non d'un
viol, bien qu'aucune demande de divorce n'ait été déposée à ce
jour ;

 N'ont répondu positivement à aucune des demandes de la mère pour
obtenir une aide financière ou juridictionnelle. 
 
 

Des demandes de clarifications quant aux  méfaits des représentants
 français furent aussi adressées au Ministère de l'Intérieur et au
 Ministère des Affaires Etrangères.



Tandis que les Ministres des Droits des Femmes et de l'Intérieur ont
simplement ignoré  les courriers et demandes de clarification, le Ministre
 des Affaires Etrangères a maintenu qu'il s'agit d'un cas de dispute 
conjugale, et justifié les actions menées par les représentants 
français en Inde.



Interpellées par plusieurs individus et organisations de femmes en France,
les autorités consulaires françaises ont maintenant pris le parti de
démontrer leur intérêt pour ces mêmes enfants qu'ils ont privé de
moyens de subsistance et de papiers d'identité en harcelant encore
d'avantage leur mère, - en leur envoyant par exemple la visite surprise
des services de protection de l'enfance, comme si c'était la mère
qui était l'accusée dans cette affaire.



Pendant ce temps, les médias français, ignorant les premiers rapports 
médicaux et les témoignages d'experts, ont présenté une version
partiale du cas, soulignant seulement le point de vue de l'accusé. Et
les associations de droits des hommes en Inde sont en première ligne du
soutien au père accusé.
 


Le 23 février 2013, un comité de soutien ad hoc  fut formé, appelant les
organisations françaises de femmes à questionner ouvertement le rôle de
la France dans cette affaire.

Le comité de soutien ad hoc  a également fourni un dossier complet d'
information à la Rapporteur Spéciale des Nations Unies sur les Violences 
contre les Femmes et aux membres de la délégation indienne à la CSW.


 
Pendant ce temps, à Bangalore, il semble que des pressions aient été
exercées sur les médecins pour qu'ils révisent leurs premières
conclusions sur la réalité du viol, et sur les témoins pour qu'il s
retirent leurs témoignages.

Plus encore, il semble que plusieurs preuves aient disparu du dossier, y
compris les enregistrements de police du premier interrogatoire de
l'enfant.

Les échantillons d'ADN prélevés sur l'enfant abusée le jour du
dernier viol manquent actuellement au dossier. En effet, les échantillons
présentés au tribunal ne contiennent ni l'ADN du père, ni celui de
l'enfant.

Le père accusé a donc demandé sa libération immédiate, au motif que
les résultats des tests ADN démontrent qu'il n'est pas impliqué dans
ce crime; il a également demandé la garde des enfants.
 



Compte tenu des nombreuses mauvaises actions et irrégularités, ainsi que
 de l'absence de réaction suffisante et adéquate des autorités 
françaises, nous appelons les  femmes, les organisations de femmes, les militants des droits humains et les personnes éprises de justice à se
joindre à nous et à largement soutenir notre campagne de solidarité
 réclamant justice pour Suja Jones et l'Enfant X.



Links