#solidarityforSPAD
97
people have signed this petition.
Add your name now!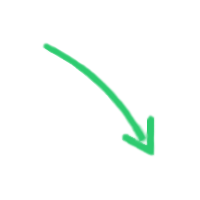 97

people

have signed.

Add your voice!
Maxine K.
signed just now
Adam B.
signed just now
Prior to the establishment of the Land Public Transport Commission, better-known as SPAD, there was no single body who governs the public transport in Malaysia.

The Commercial Vehicle Licensing Board (known as LPKP) was (and still is, in East Malaysia) issues license to taxis, buses and lorries. Tourism vehicle license was issued by Ministry of Tourism (MOTAC). Whilst the Department of Rail was in-charge of rail services.

Multiple agencies doing multiple functions. And not even one who makes the planning to integrate all the different modes of transport in order to provide users with efficient, reliable and safe services.

Hence the idea of establishing SPAD was initiated and the agency was 'born' through the enactment of two Acts i.e. the Land Public Transport Commission Act 2010 (Act 714) and the Land Public Transport Act 2010 (Act 715).

Yup. The Commission was enacted through Parliament! It was not a political establishment like what some ignorant people was saying.

So, since its inception SPAD has worked tirelessly to improve the public transport system around the country. Started off with the completion of thr National Land Public Transport Master Plan in 2012, it went to improving the Greater-KL / Klang Valley public transport system. The public transpory system in the GKL/KV has drastically improved ever since.

Those who commute on the LRT, KTM Komuter, MRT, RAPIDKL buses and KLIA Transit on daily basis could surely relate to this.

No, SPAD does not operate these services. But they were people behind the scenes who make sure all the operators perform and keep to their commitment in providing an efficient, reliable and safe services to the users.

Express bus services have also gone through tremendous change. Nowadays you can hardly see speeding buses on the highway. You can hardly hear complaints of ridiculous price hikes during festive seasons and you can hardly experience no-show of buses. If there are any, you can try calling the toll-free number and see if there is any response.

SPAD's complaint channel dubbed #aduanspad is one of the best complaint channel in the country!

Internationally, SPAD has been recognised worldwide for its achievement and contributions. Was it for the agency alone? No! It was in the good name of the country. It has received recognitions and accolades from ...... for .....

The agency could not have made all these possible without sheer dedication and commitment of its entire staff. Their level of dedication cannot be measured. But they have put it all they can to ensure that users get the best of services even during festive seasons. When everyone is celebrating with their loved ones, SPAD's Enforcement Officers were roaming the highways and byways to ensure public transports adhere to the law. Even Management staff went their rounds at bus and rail terminals to meet and greet with passengers while watching out for the ticket sales. Their commitment and dedication knows no time limit. At times, the operations officers were on the ground at bus and rail terminals to monitor the performance of bus operators. They had to withstand stress and pressure from impatient operators and taxi drivers.

Nonetheless they always stand their ground. They maintain their composure and ensure that their INTEGRITY remain intact. Their vision, their mission and their main focus is and always have been the users of the public transport.

What will happen then, if this honourable, dedicated and highly committed workforce were to be disbanded and placed elsewhere? What will happen then, when new process and procedures take over? What will happen then, when projects that are already in the pipeline been stopped abruptly? Do you not think that this is all a waste of time, efforts and money? Do you really want a simulation of "NO SPAD"?

SPAD has always and will continue to support the Government. Inline with YAB PM announcement to downsize JPM's agencies, SPAD adhered to be parked under MOT. All in all, to do the best of what SPAD have been doing.

Say "NO!" to the abolishment of SPAD. Support this petition.