Solidarity with the 4 MPs who are suspended from parliament
147
people have signed this petition.
Add your name now!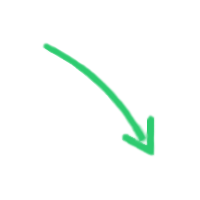 147

people

have signed.

Add your voice!
Maxine K.
signed just now
Adam B.
signed just now
On March 7, three MPs, Nga Kor Ming (Taiping), Sivakumar (Batu Gajah) and Ngeh Koo Ham (Beruas) said that parliament must help the people to find out the truth of the 1MDB scandal and should not be an accomplice to cover up corruption scandals
On March 26, Speaker Pandikar Amin suspended the 3 MPs by issuing a letter without passing any motion in the parliament nor referring to the house of privilege committee. This unilateral decision from the speaker is against the Parliament's standing order and without legal basis.
on March 28, Speaker Pandikar Amin suspended Lim Kit Siang (Gelang Patah) for questioning the speaker's power to impose an embargo on the delimitation report last week.
We urge the following
1. To call for the resignation of the speaker for his bias, partisan and unilateral decision to go against the standing order to suspend the 4 MPs.
2. To reinstate the 4 MPs qualification to perform their duties since their suspension is against the law and without basis.
3月6日,三名国会议员倪可敏(太平),西华古玛(华都牙也)和倪可汉(木威)指国会身为三权分立的机构应该协助全国人民找出一马公司丑闻的真相而非沦为包庇贪污丑闻的共犯。
3月26日,议长班迪卡在没有通过任何动议和国会特权委员会下,通过信件吊销这三位国会议员的资格。这单方面的 决定已经违反了议会常规也没有任何法律基础。
3月28日,议长班迪卡吊销了林吉祥(振林山)的国会议员资格因为他质问议长为何为选区划分报告下达限时发布令。
我们要求
1. 议长马上辞职,因为他的这项偏袒,不中立和单方面的决定已经违反议会常规。
2. 恢复这四名国会议员的资格因为这项吊销没有任何的法律基础。