Petition to Oppose AT&T'S 12 Antenna Cell Complex
24
people have signed this petition.
Add your name now!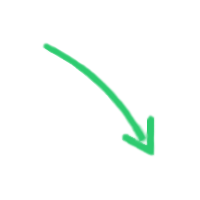 24

people

have signed.

Add your voice!
Maxine K.
signed just now
Adam B.
signed just now
ONLINE PETITION DEADLINE: THIS THURSDAY, August 27, 2015 at 5:00PM
Petition to Oppose AT&T'S 12 Antenna Cell Complex
A Petition of the Sherman Oaks Community Quad & Vista Oaks
AT&T IS SEEKING PERMISSION FROM CITY OF LOS ANGELES, OFFICE OF ZONING ADMINISTRATION IN THE FORM OF A MITIGATED NEGATIVE DECLARATION (MND) FOR THREE 8 FOOT CELL TOWERS ON A FOUR STORY, 40 FOOT BUILDING AT 14614 BURBANK BLVD. THEY CLAIM THIS INSTALLATION, EQUAL IN POWER TO FOUR CELL TOWER SECTORS, WILL HAVE NO NEGATIVE IMPACTS ON OUR ENVIRONMENT. IF GRANTED, SUBSTANTIAL VEIWSHED WILL BE LOST, IN ADDITION TO THE VIEWSHED LOST IN 1985 WHEN THE FOUR STORY BUILDING WAS ERECTED, AND IN ADDITION TO THE PORTION OF VIEWSHED LOST TO THE EXISTING UNSIGHTLY TELECOMMUNICATIONS STRUCTURE PLACED IN 2003, NEAR THE ROOF ACCESS, WHICH IS LEFT UNSECURED AND IN A STATE OF DISREPAIR.
WE BELIEVE THAT WE ARE ALREADY NEGATIVELY IMPACTED. AS SUCH, WE DO NOT WELCOME SHOULDERING THE BURDEN OF MORE COMPETITIVE TELECOMMUNICATION INTEREST IN OUR SMALL AREA.
NEIGHBORS OPPOSED TO AT&T'S MOST RECENT PROPOSAL HAVE CITED THE FOLLOWING POINTS IN OPPOSITION:
I oppose the scale of the project. It is just too big.
It will be too tall. I would lose more of my view. It will exceed 45 feet in height.
It will be unsightly, and we will have to look at it from adjacent streets.
These rooftop structures would conflict with neighborhood character.
Parking spaces will be lost to the machinery.
I think powerful cell stations should not be so near a school.
It will be loud, as are the existing, smaller cell towers in our neighborhood.
We are already saturated with unkempt, and therefore probably unsafe, noisy and unsightly cell towers owned by other many carriers. Planners of this project have failed to convince us this will be different.
AT&T eschewed request from Sherman Oaks Neighborhood Council members to work with the community. This project could and should have been mitigated.
Residents living directly underneath the project area have been improperly notified of the Public Hearing, despite conversations with the Leasing Office.
Residents of neighboring buildings, living at the same elevation as the proposed cell antennas, and in the direction they will be pointing, have not been notified of the Public Hearing.
It conflicts with the home beautification projects I have undertaken at great cost.
My home values might suffer in future should the market become less competitive.
It is not needed. AT&T boasts 3G, 4G and 4GLTE coverage of the area on their website.
This project is not about coverage or utility, it is about a rollout of competitive services and profits.
AT&T has not met with the community in good faith. The location was cited at a 2014 Neighborhood Council meeting as "not ideal", yet their Plan Approval Application states that it is. How then, are we to believe that this large-scale project can not be effectively relocated to a more commercial area , near the intersection mentioned in the Coverage Objectives?
We believe that coverage for the intersection of Van Nuys and Burbank Blvds., should be provided by land use within commercial space at the intersection of Van Nuys Blvd. and Burbank Blvds.
Allowing this project to move forward is not in the spirit of colocation, to end proliferation. This project encourages proliferation in an area that is inappropriate.
There is a limit to how much cost the residents of our respective residential neighborhoods should bare for commuters and AT&T's customers and shareholders, despite the fact that many of us are also these same people.
My idea of our unique residential (R1 and R3) neighborhood conflicts with AT&T's unnecessary use of residential space for commercial competition.
IN CLOSING, RESIDENTS STATE THAT WE ARE NOT ANTI-CELL TOWER. WE ARE AGAINST THE SCALE, AESTHETICS, ELEVATION AND ENVIRONMENTAL IMPACTS OF THE PROPOSED PROJECT. MANY OF US WOULD NOT OPPOSE INSTALLATION OF A SINGLE SECTOR OF ANTENNAS, IN THE PROPOSED LOCATION SHOULD SECTORS BE CONSTRAINED TO THE NORTHERN ELEVATION, SHOULD THE MAXIMUM HEIGHT REMAIN BELOW 45 FEET, AND WERE RESIDENTS GUARDED FROM NOISE AND EMF RADIATION BY DIRECTIONALLY AIMING ANTENNAS OUTWARD, AT BURBANK BOULEVARD, RATHER THAN NEIGHBORING BEDROOM WINDOWS.
FINALLY, SOME OF OUR NUMBER WOULD NOT OPPOSE PROJECTS ON THIS SCALE TO BUILD LTE ANTENNAS OR ASSOCIATED STRUCTURES IN A COMMERCIAL SPACE AT THE INTERSECTION OF VAN NUYS AND BURBANK BLVDS. AND WOULD SUPPORT THE ZONING OF AESTHETICALLY IMPROVED STRUCTURES ALLOWING FOR MAXIMUM ELEVATION OF 45 FEET IN THE AFORE MENTIONED COMMERCIAL ZONE, PROVIDED THESE SITES EITHER DID NOT ABUT R1 OR R3 ZONED PROPERTIES, OR WERE SEPARATED BY SIGNIFICANT SETBACK OF 10 PERCENT OF ANY PROPOSED COMMERCIAL LOT SIZE, AND DID NOT VISUALLY IMPACT RESIDENTS' VIEWS FROM THEIR STREETS OR HOMES.
Signed,
Jennifer Mercede, Resident for 30 years, AT&T Customer for 10+ years
Nahtahna Cabanes, Homeowner
&
Online Signatories